We are delighted to welcome back Kick in the Head for their latest production 'Into the Breach', taking place in the garden at 6pm on Saturday 17th July.   Gates open from 5.20pm.
A wonderful comedy written and performed by Mark Carey. It's "Dad's Army meets The Vicar of Dibley!"
George Crocker is keen to liven up his dull life so he decides to join the village Drama Club hoping to play the panto dame. What happens next turns his world upside down and instead he finds himself taking on the role of Henry 5th!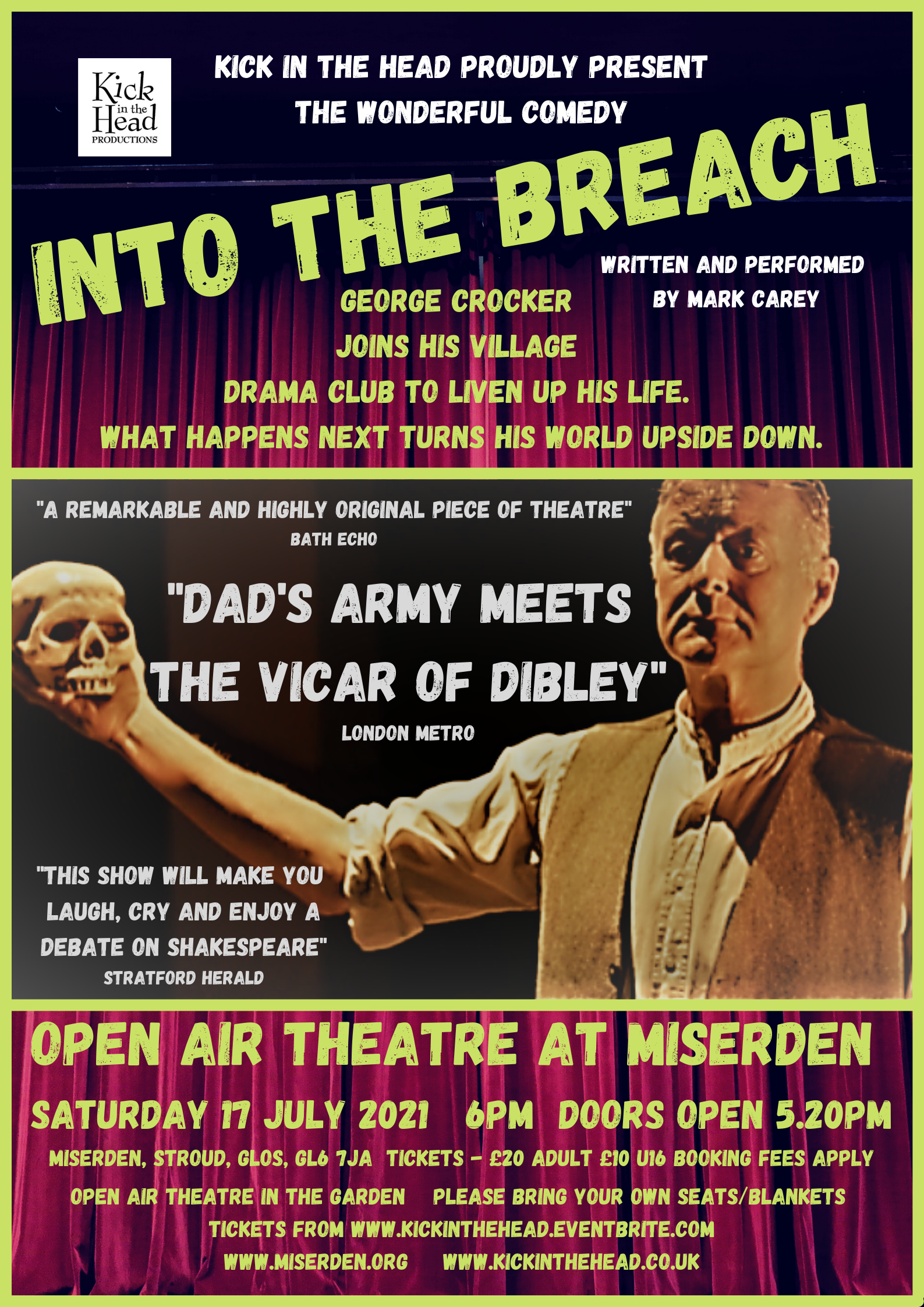 Set during the Second World War this original, inspiring show is suitable for everyone and with one actor playing all 17 parts you can guarantee it's going to be a hoot!
As a member of the Royal National Theatre Company Mark Carey worked on Betrayal, The Relapse and The Merchant of Venice all for Trevor Nunn and has had many appearances on TV in such shows as The Invincibles, Widows, Murphy's Law, Underbelly, London's Burning and most recently Doctors and Luther. Mark's many radio appearances include Wuthering Heights, Ashes to Antarctica, The Kingsnorth Six, and The Archers.
"The quality of acting and writing is as good as any you will see. A deep and nuanced story. Every character drips with personality and charm." The Cheltenham Standard
"A great little show. It's "Dads' Army meets "The Vicar of Dibley". London Metro
"A delight, a lovely and very humorous play that fully merited the standing ovation." Stratford Herald
"Mark Carey shows amazing dexterity and comic skill in playing all 17 parts." The Stage
Please bring your own seating, picnic chairs and blankets and dress for the weather!
Gates open from 5.20pm.  Performance starts at 6pm.
The garden loos will be open for the audience.
All visitors are required to follow Government guidelines on social distancing.
If you experience COVID-19 symptoms or have had contact with a person with COVID-19 in the last 14 days, please stay at home.
Unfortunately, dogs are not allowed in to the garden.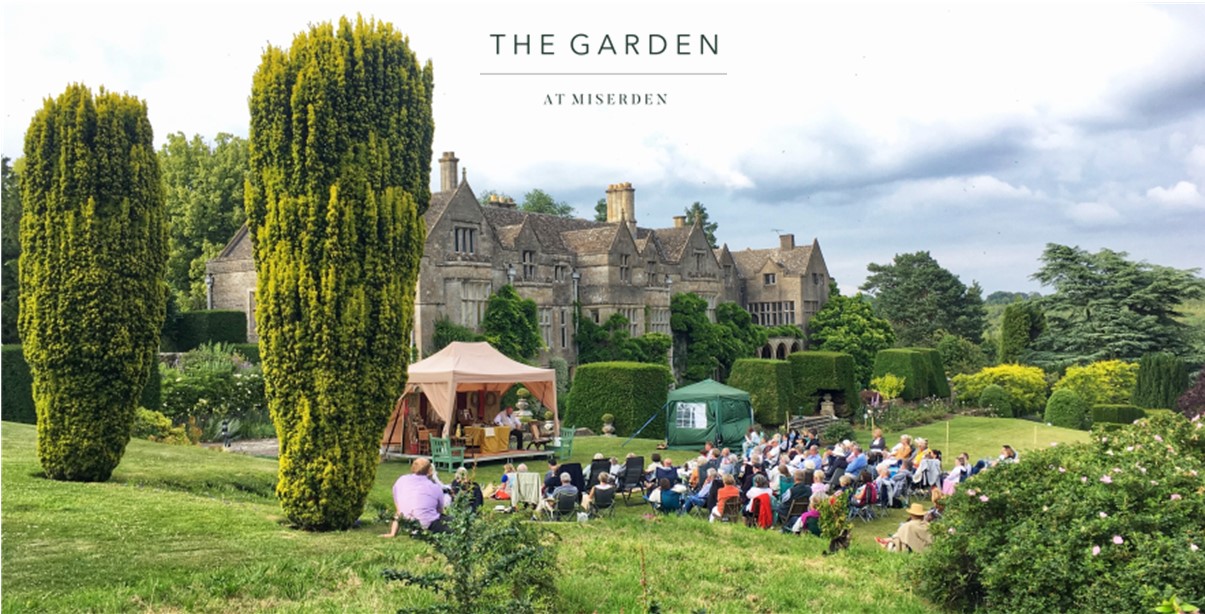 NHS TEST AND TRACE
Please note we are taking contact details from customers in line with the Government's recovery strategy to minimise the transmission of COVID-19. We are required to keep these details for 21 days. If asked we will provide these details to NHS Test and Trace, who will then be able to identify people who have come into contact with someone who has tested positive for COVID-19 and ask them to take the necessary precautions.
Please be reassured that your information will be stored securely and will not be shared with anyone else.