You can now learn more about the village and the estate in our book 'Miserden – A History of the Village'.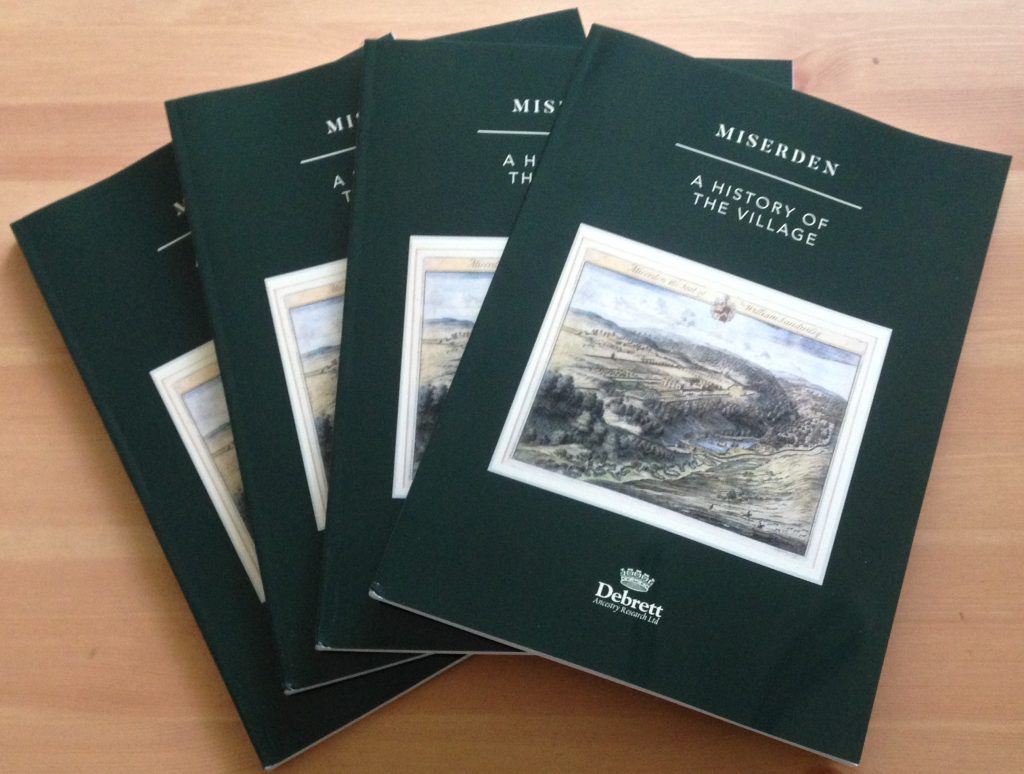 Compiled by Debrett Ancestry Research, this interesting book covers the history of the village and the estate from the Musards in the 11th century who gave Miserden its name through to the Wills family who currently own the estate.  With photographs, historical maps and pull-out family trees it is a fascinating read, especially for those familiar with Miserden.
£15 + £3 UK p&p. For postage rates outside the UK please email estate.office@miserden.org for further details.
To purchase online please click the 'Buy Now' button below and you will be taken to a PayPal payment page. Confirm the details by pressing 'Continue' and then you have the option to pay with a PayPal account or by card.
Alternatively, the book can be purchased from the Miserden Estate Office, Miserden, GL6 7JA.