Over the next few months we have some great evenings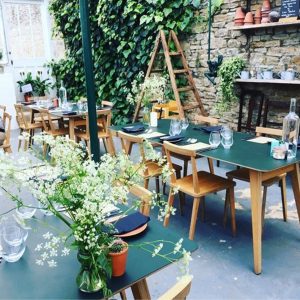 lined up for the Pop Up Restaurant, with top quality local chefs preparing delicious menus to be enjoyed in the picturesque setting of the Garden Café at Miserden.  Click here to book your table www.miserden.org/popup
Friday 17th January – Soushi
An unmissable evening for fans of Japanese food, Soushi's chef Brett Mills will be creating a fantastic feast for diners.  A beautifully fresh banquet of sushi and Japanese dishes in the beautiful setting of the Garden Cafe.
Friday 7th February – Rubols Fusion Kitchen
Set up by cousins from the Cotswolds, Ruby and Holly, with a passion for food and travel.  They create tempting dishes inspired by their travels – in particular combining their love of Mexican and Middle Eastern cuisine to create unique fusion dishes.
Saturday 15th February – Poco Culina
Poco Culina's latest travels takes us to Cyprus – the home of Aphrodite, the Greek goddess of love.  For a special Valentine's weekend we will be treated to a heavenly 6 course taster menu filled with the flavours of Aphrodite's Island.  Log burners, ambient lights and divine food!
Saturday 29th February – Indie Veggie
Amazing Kenyan and Indian street food using authentic family recipes from Sandeep's roots growing up in Mombasa, Kenya.  Indie Veggie February's pop up will include Kenyan chana bateta, Indian samosa chat and finishing with a tasty chocolate brownie.
Friday 13th & Saturday 14th March – The Camp Kitchen
Michelin trained chef Rory Baxter, driven by his passion for food, has developed a modern approach to traditional dishes while training under professionals such as Gordon Ramsey, Raymond Blanc, Fergus Henderson and Mark Broadbent.  Being an artisan food producer as well, Rory's seasonal suppers with a modern twist are always a hit at Miserden.
Friday 27th & Saturday 28th March – Polly Parsons
Polly Parsons at Hassle Free Weekends is back at Miserden!  Polly uses the freshiest ingredients to create delicious homemade suppers and for March she has something special in mind – so book a table to register your interest and we will be able to send you further details in the New Year.