Over the next few months we have some great evenings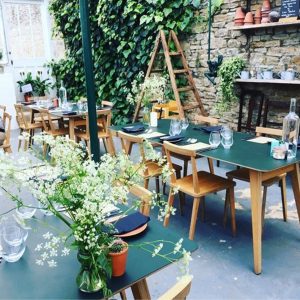 lined up for the Pop Up Restaurant, with top quality local chefs preparing delicious menus to be enjoyed in the picturesque setting of the Garden Café at Miserden.  Click here to book your table www.miserden.org/popup
Friday 7th February – Rubols Fusion Kitchen
Set up by cousins from the Cotswolds, Ruby and Holly, with a passion for food and travel.  They create tempting dishes inspired by their travels – in particular combining their love of Mexican and Middle Eastern cuisine to create unique fusion dishes.
Saturday 15th February – Poco Culina
Poco Culina's latest travels takes us to Cyprus – the home of Aphrodite, the Greek goddess of love.  For a special Valentine's weekend we will be treated to a heavenly 6 course taster menu filled with the flavours of Aphrodite's Island.  Log burners, ambient lights and devine food!
Saturday 29th February – Indie Veggie
Amazing Kenyan and Indian street food using authentic family recipes from Sandeep's roots growing up in Mombasa, Kenya.  Indie Veggie February's pop up will include Kenyan chana bateta, Indian samosa chat and finishing with a tasty chocolate brownie.