Due to the Coronavirus, unfortunately the Pop Up Restaurant is closed until further notice.  However, please support our wonderful pop up teams as it is still possible to enjoy their wonderful dishes in the safety of your own home.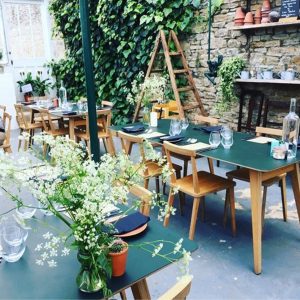 The Camp Kitchen
Sarah & Rory are cooking and delivering delicious feasts.  Their menu and inspiration is global but produce is sourced as locally as possible, some even grown on their own farm.  Click here for full details and the latest menu.
Polly Parsons
Polly has set up an awesome food delivery service so that you can enjoy her delightful cuisine at home.  Click here for Polly's food delivery.  For the latest menu and details please visit www.hasslefreeweekends.co.uk.
Poco Culina 
Vibrant, healthy, Eastern deli lunches and dinners are being delivered by Poco Culina weekly in Cheltenham and monthly in Stroud, Gloucester and the Bishops Cleeve area.  Click here for further details.
Soushi 
Soushi is continuing its tasty takeaway and delivery service, latest menu and details can be found on their Facebook page by clicking here.
Phai's Kitchen
Those in Cheltenham will be excited to hear that Phai has set up a Thai takeaway and delivery service!  Phai's website for full details and latest menu – www.phaiskitchen.co.uk