The Garden Cafe Pop up Restaurant
What is it all about?
We are opening The Garden Café as a Pop Up Restaurant! Our inspiration was to team up with top quality local chefs to offer something totally different in the unique environment of The Garden Cafe at Miserden greenhouses. We are pleased to announce the latest set of chefs who will be cooking up culinary delights in our popup restaurant. Book your table now to avoid disappointment!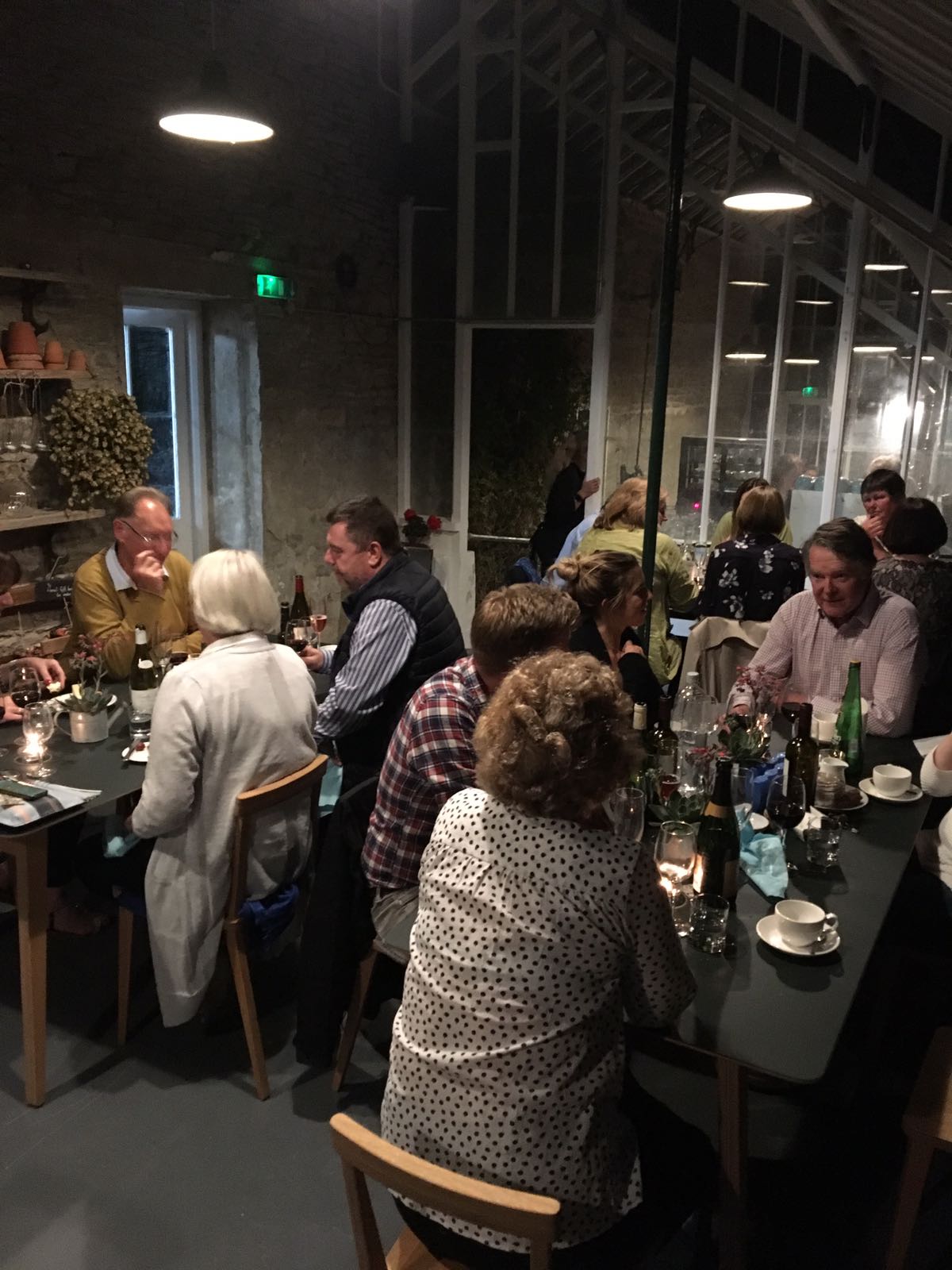 Book Your Table
As we're just getting started it will be 'Bring Your Own Booze', so you can enjoy a bottle of your favourite tipple. Menus are usually £35/head for three courses. If you have any specific dietary requirements please let us know when we confirm your booking.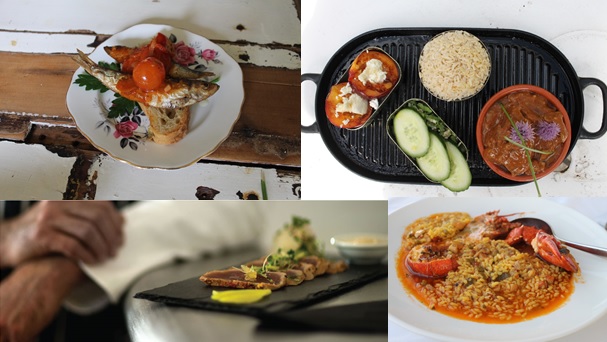 I like to experiment, resulting in a spontaneous, rustic menu based around constantly changing, but always the best and most interesting ingredients
~ Ruben Leon-Acosta
With 25 years of working as a chef, I can pass on this knowledge on the plate!
~ Jonathan Richardson
Private Hire
If you would like to hire The Garden Cafe for a party or special occasion please get in touch with the Estate Office on 01285 821303 or email events@miserden.org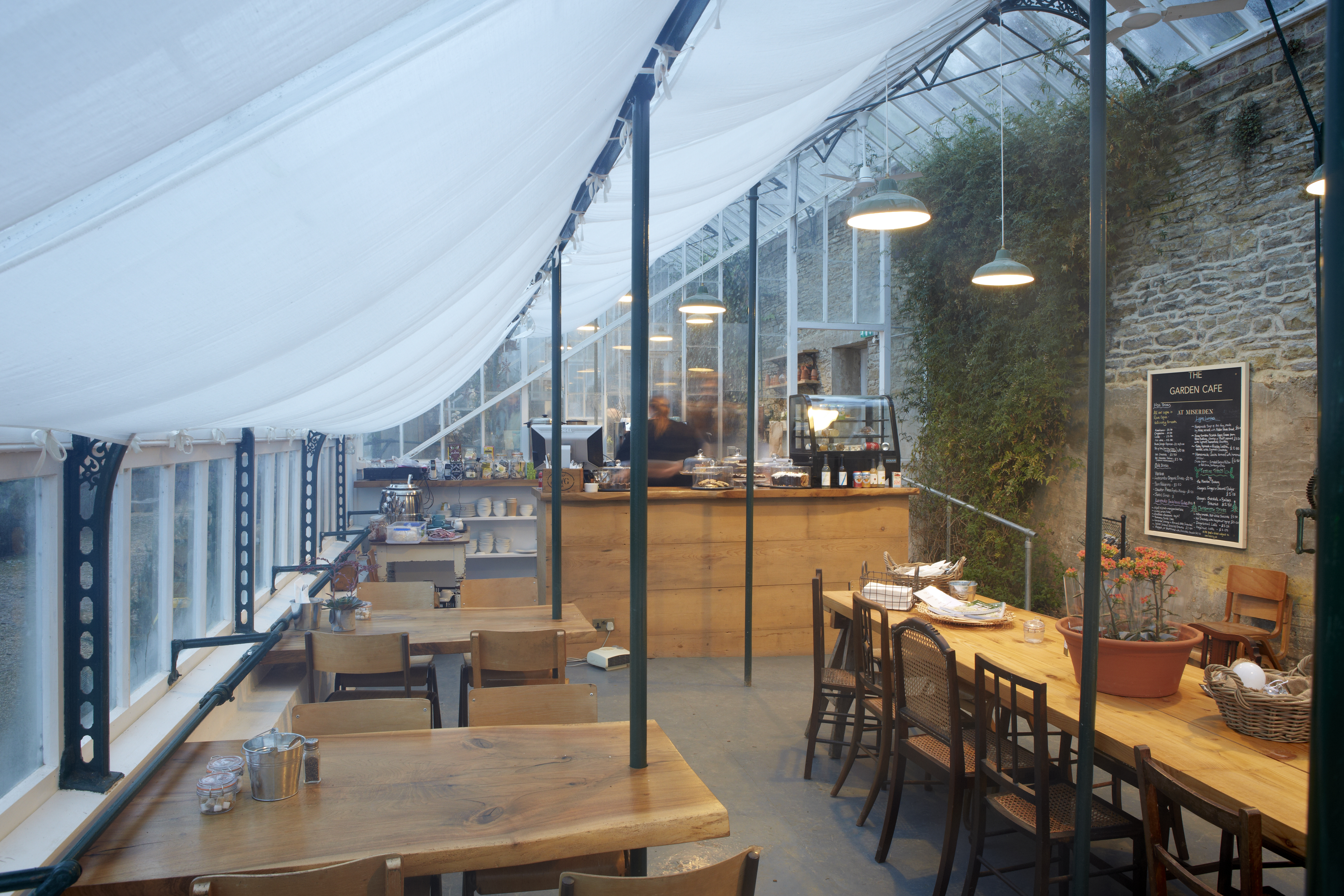 Who Is Appearing?
Ruben Leon-Acosta – 20th and 21st April
I was Born in Havana (Cuba) but have been in the UK for the past 20 years and have attended cooking schools in Thailand, Vietnam, Morocco. I have cooked with Michelin stared chefs David Thompson and John Campbell and at restaurants such as Ottolenghi in Islington and The Vineyard, to name but a few. I like to experiment, resulting in a spontaneous, rustic menu based around constantly changing, but always the best and most interesting ingredients. Dishes have a Thai feel with exciting modern twist.
Ruben's Supper Club has a set arrival time of 8pm, with food being served at 8.30pm. There will be a cash bar to enjoy at this event, BYOB is unfortunatly not an option on this occasion.
Check out Ruben's menu here.
Soushi – 27th April and 11th May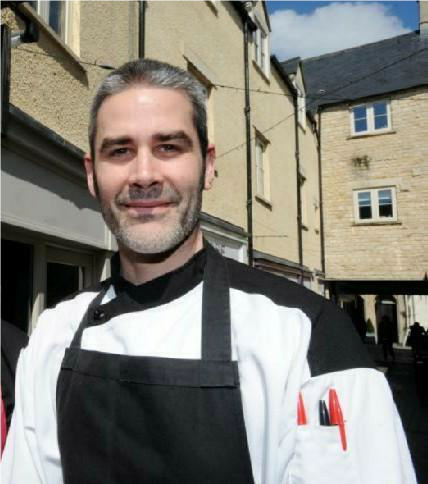 I first fell in love with food when I was a wash-up aged 12. Watching the chefs perform their magic, I knew then I was going to be a chef.
I spent the majority of my teen years working in the multicultural vibrant mecca that is Brisbane, Australia.
When I was 19 I moved to Port Douglas (far North Queensland) searching for my mojo which I very much found in the shape of a Thai restaurant. The head chef was Japanese and over the next 3 years taught me the ins and outs of Thai and Japanese cooking.
In 2002 I embarked on a worldwide journey travelling extensively across South East Asia and Continental Europe picking up local knowledge and recipes.
My inspiration comes from clean, fresh food made beautifully, I'm a firm believer that we eat with our eyes. Hence working at Soushi was a perfect match, food doesn't get much fresher than sushi.
I believe every dish I prepare has the influence of those early days working in the Thai kitchen. Crisp, clean and abundance of flavour and looks the bomb…
Jonathan Richardson – 18th and 19th May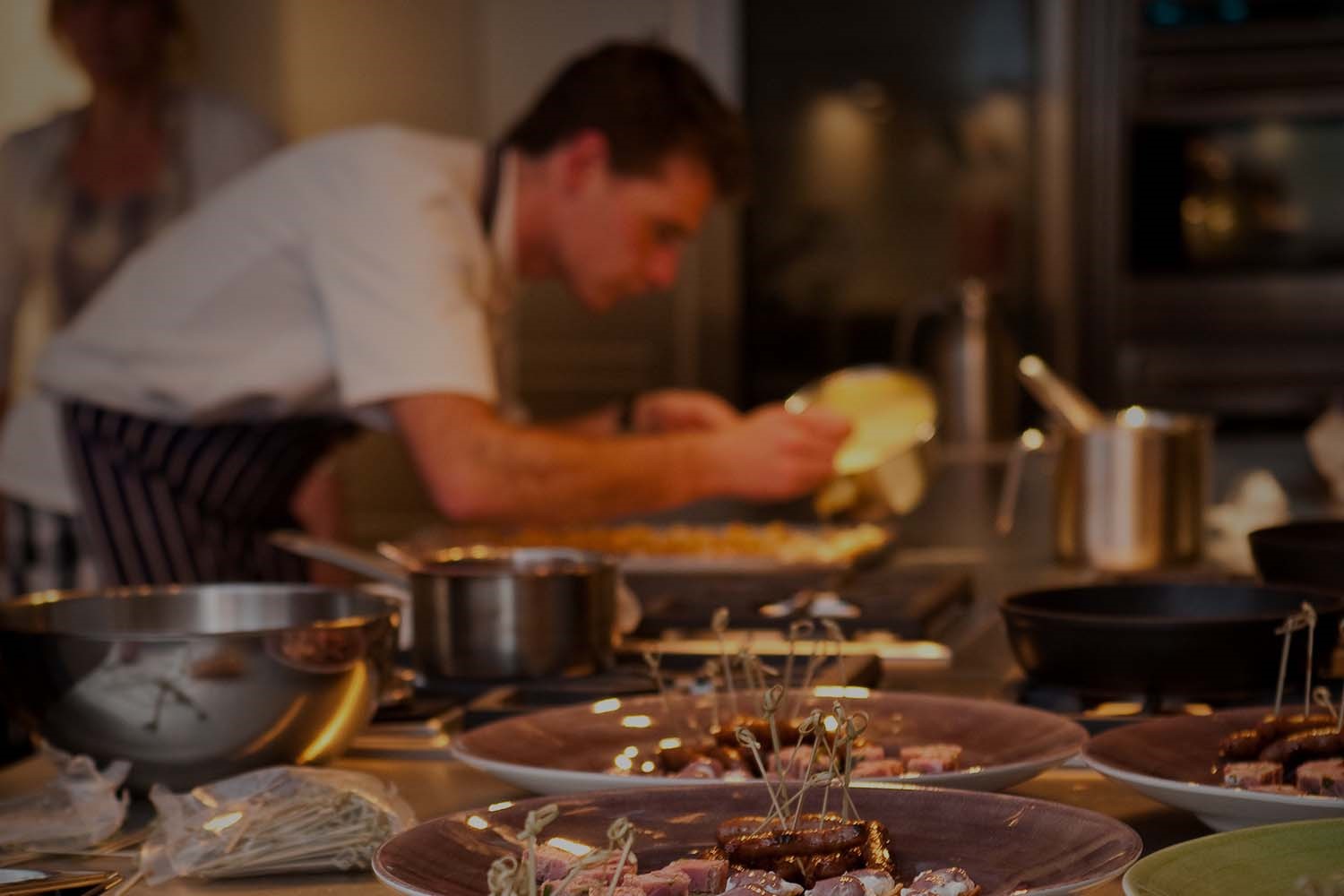 After leaving school in Barnsley south Yorkshire, I headed off to catering college in Sheffield where I began a progressive career, which took me to the dizzy heights of "Le Manoir Aux Quat Saisons, Oxford" the world acclaimed chef, Raymond Blanc's flagship hotel. I soon learned the discipline of the kitchen and the focus and dedication it takes to be at the top of the career ladder.
After a few years of diverse kitchens, hotels, pubs, restaurants, private residences and large scale outside events, I now focus on private catering.
With 25 years of working as a chef, I can pass on this knowledge on the plate!
The Camp Kitchen – Rory Baxter – 25th and 26th May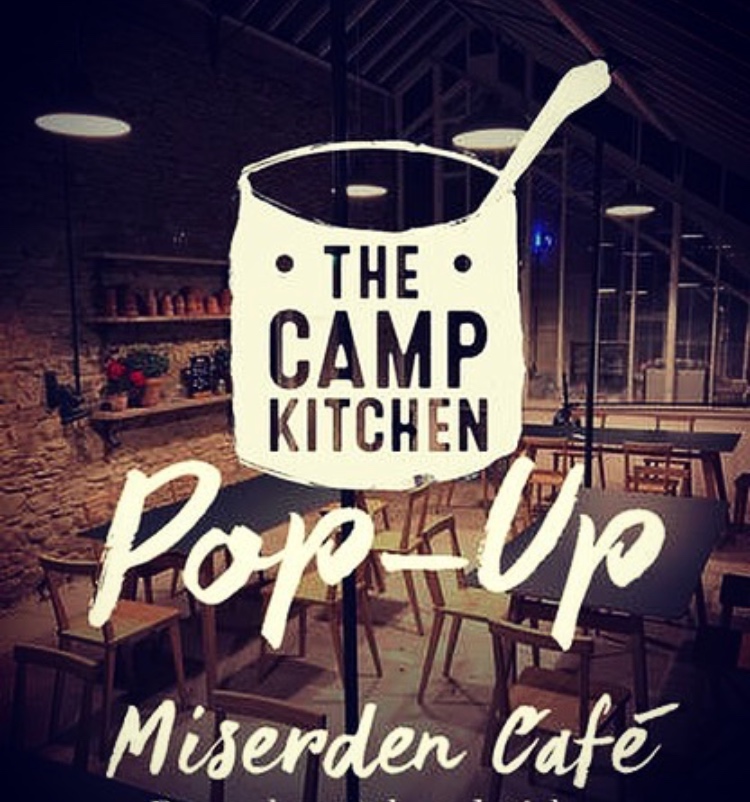 Rory is a Michelin trained professional chef who works privately across Europe and is based in Gloucestershire. Driven by a passion for food Rory has developed a modern approach to traditional food while training under professionals with similar ideas and styles.
He started out at the Ballymaloe Cookery School in Ireland where, after completing the initial 12 week course he stayed on for a further 12 months, honing his skill and immersing himself in the kitchen gardens, the farm and really learning how fresh seasonal produce can make all the difference to the food you cook.
He has also worked under Gordon Ramsey, Raymond Blanc, Fergus Henderson and Mark Broadbent.
Rory caters weddings and events, he's an artisan food producer www.pottedgame.com and private chef.
Star Bistro – 8th June
At National Star, we are driven by our vision for a world in which people with disabilities are able to realise their potential as equal and active citizens in control of their lives. This sits at the heart of everything we do, from the personalised and world-class learning we provide via National Star College to training, specialist services and our work in the wider community. All of this is underpinned by both our passion to enrich people's lives and by our moral and statutory responsibilities.
In addition to serving some of the finest food from the Cotswolds, both of our StarBistros offer young people with complex disabilities the opportunity to gain real work experience within a bustling hospitality environment.
"I have worked in rosette awarded restaurants and under Michelin starred Chefs all around Great Britain and Italy. I call my style of cooking modern British with world cuisine influences. It is a mix of traditional and modern techniques but seasonality and flavour are king." Head Chef Joe Parke.
"The key to great food is to keep it simple and not over-complicate the ingredients. I love the whole concept of street food for just this reason, and I hope to bring some of these influences to the menu!" Head Chef Ryan Harris.
Check out Star Bistro's menu here.