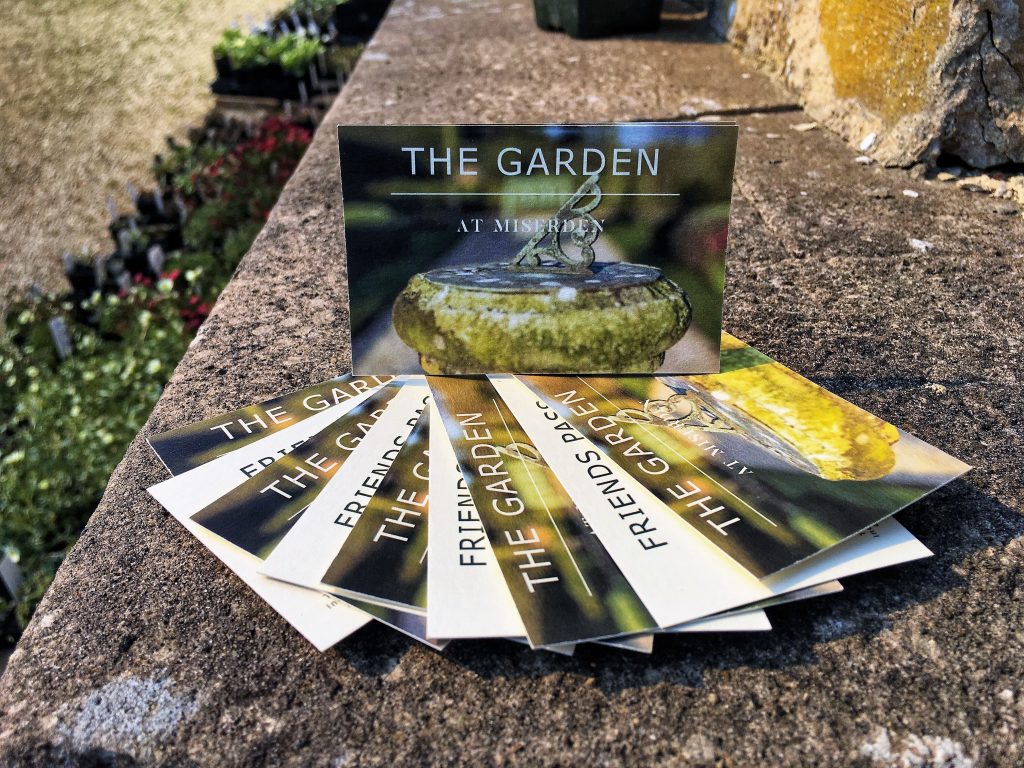 By treating someone to a Friends Pass they will be able to visit the garden as many times as they wish throughout the following twelve months from purchase. There is also a Joint Friends Pass for two people to visit the garden together, so perfect as a gift for a couple or best friends.
Single Pass – £25 + £2 UK p&p
Joint Pass – £40 + £2 UK p&p
For postage rates outside the UK please email estate.office@miserden.org
Please select type of pass below to purchase online. Click the 'Buy Now' button and you will be taken to a PayPal payment page. Confirm the details by pressing 'Continue' and then you have the option to pay with a PayPal account or by card.
Can also be purchased at The Nursery at Miserden, Miserden, GL6 7JA.