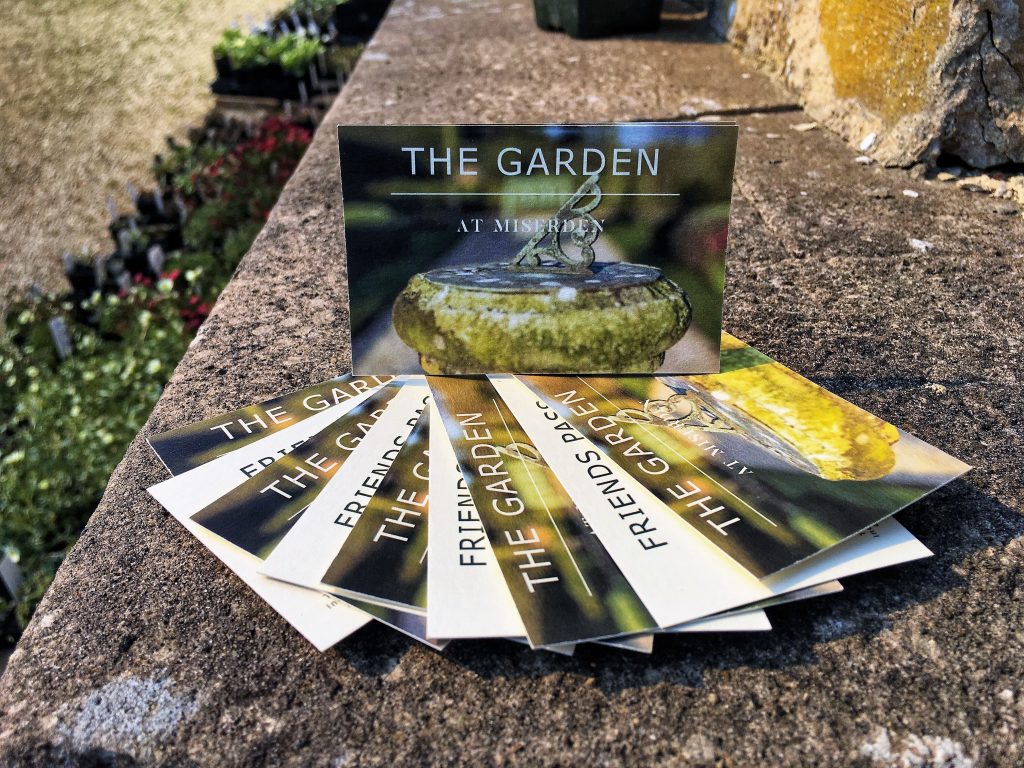 By treating someone (or yourself!) to a Friends Pass they will be able to visit the garden as many times as they wish on days when the garden is open to the public throughout the spring and summer seasons.  There is also a Joint Friends Pass for two people to visit the garden together, so perfect as a gift for a couple or best friends.
Currently the garden is open from April until the end of September. The pass is valid for twelve months.
Single Pass – £30 + £2 UK p&p
Joint Pass – £50 + £2 UK p&p
For postage rates outside the UK please email estate.office@miserden.org
Please select type of pass below to purchase online.
Please note you do not have to set up a PayPal account in order to purchase a pass – click the 'Buy Now' button below and you will be taken to a PayPal payment page titled 'Miserden Farm Partnership'. Confirm the details by pressing 'Continue' and then you have the option of how to pay. If you do not have a Paypal account or do not wish to set up a PayPal account, make sure to select the grey button at the bottom 'Pay by Debit or Credit Card'.