Much Ado About Falstaff
3pm on Sunday 13th September 2020, The Garden at Miserden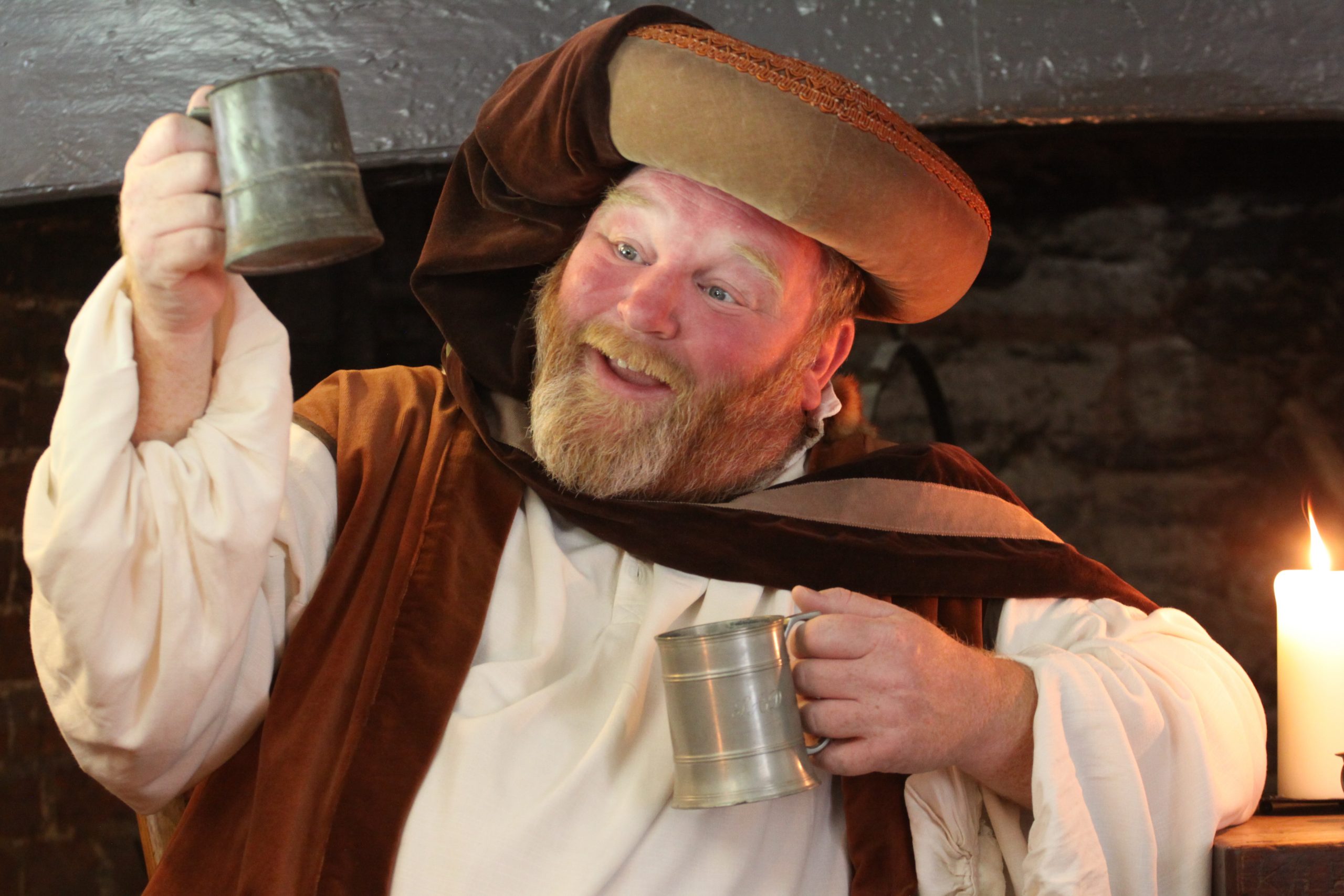 After a wonderful performance of Wind in the Willows in August, we are delighted that Kick in the Head Productions is bringing more Open Air Theatre to Miserden in September.
Following up their recent successes with Old Herbaceous, Fagin, Three Men in a Boat and Choice Grenfell they are treating Miserden to a new play about Sir John Falstaff… a rogue, a philanderer and a glutton, but also one of Shakespeare's greatest and enduring comic creations.
In this new comedy by Simon Downing we find Falstaff, played by Giles Shenton (Old Herbaceous & Three Men in a Boat) in his bedroom in the Boars Head being nursed by Mistress Quickly, played by Suzanna Walters (Choice Grenfell).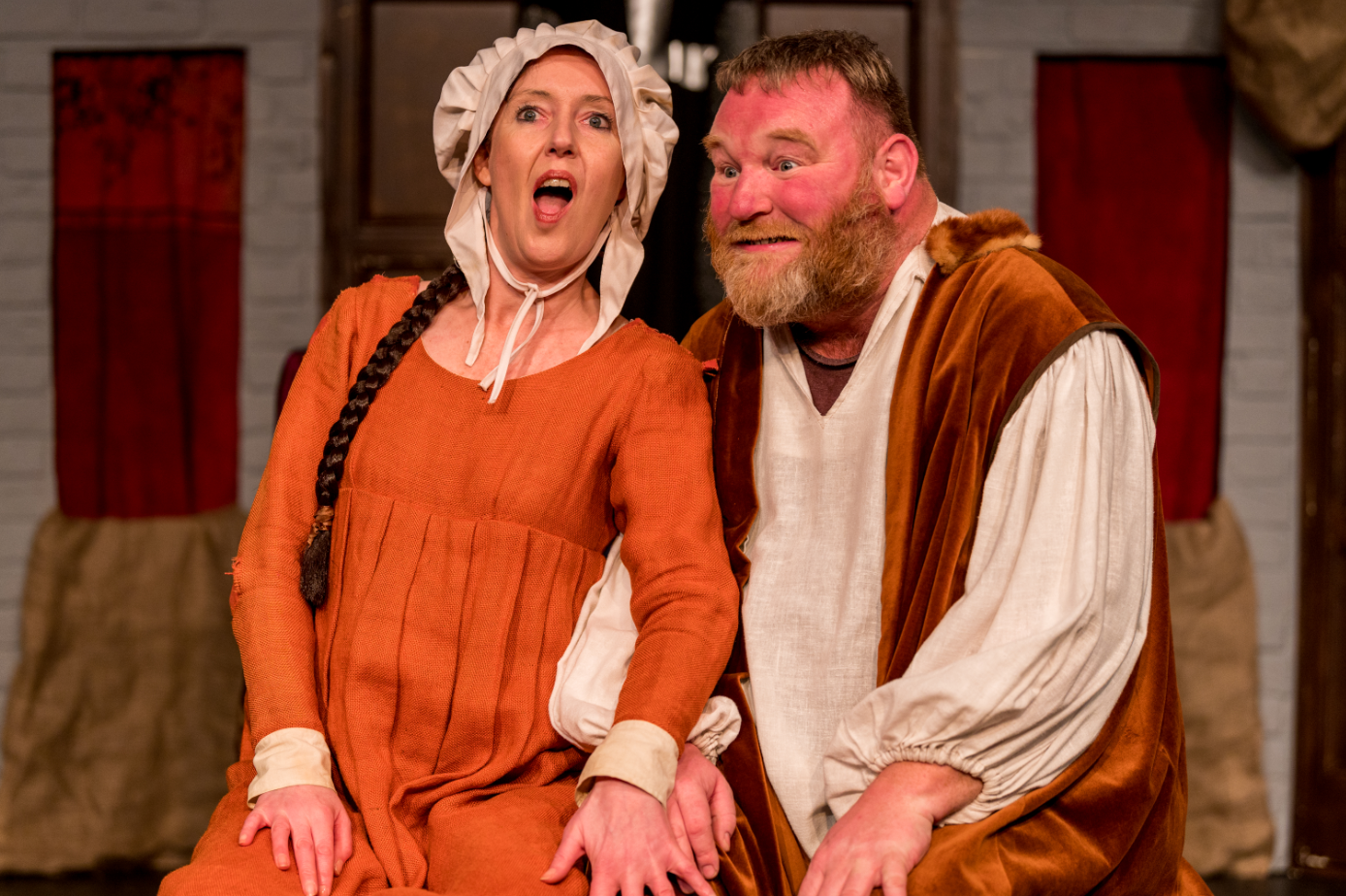 The creditors arrive demanding payment. Will Falstaff resort to marrying Mistress Quickly in order to pay off his debts? Will he turn teetotal? Will he mellow in his old age? Find out the answers to all these important questions that Shakespeare never bothered to answer and join Falstaff for an evening of jollity, frivolity, a definite lack of co-equality and more Shakespearean insults than ever previously heard on a theatrical stage!
Picnics are welcome.  Being outdoors, please remember to bring your own seating such as blankets and camping chairs and do dress for the weather!
Please note tickets must be purchased in advance online.
Gates open from 2pm.  Performance starts at 3pm.
The garden loos will be open, with a one in/one out system. The Garden Café is closed until further notice.
All visitors are required to follow Government guidelines on social distancing.
If you experience COVID-19 symptoms or have had contact with a person with COVID-19 in the last 14 days, please stay at home.
Unfortunately, dogs are not allowed in to the garden.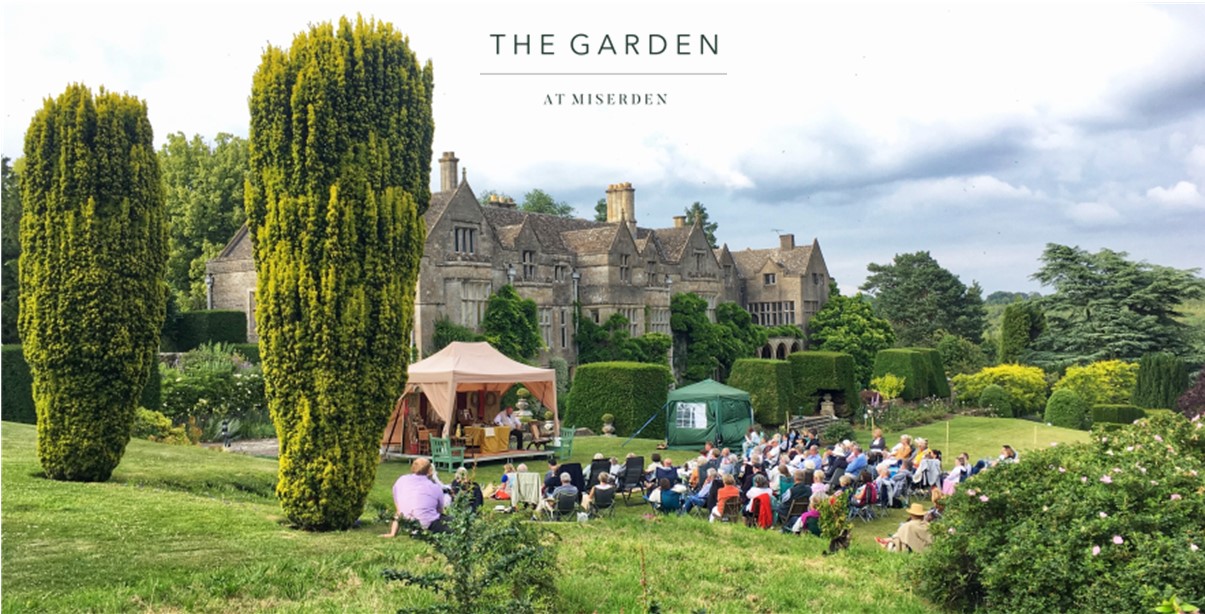 NHS TEST AND TRACE
Please note we are taking contact details from customers in line with the Government's recovery strategy to minimise the transmission of COVID-19. We are required to keep these details for 21 days. If asked we will provide these details to NHS Test and Trace, who will then be able to identify people who have come into contact with someone who has tested positive for COVID-19 and ask them to take the necessary precautions.
Please be reassured that your information will be stored securely and will not be shared with anyone else.