On Saturday 14th July 2018 Open Air Theatre is coming to Miserden in the Form of Giles Shenton's production of Old Herbaceous.
Produced by Kick In The Head, Directed by Simon Downing and With Giles Shenton as Herbert Pinnegar this charming production will be visiting The Garden at Miserden this summer.
Described as "Downton Abbey with gardening tips", Old Herbaceous is the humorous love story of a single-minded yet gentle man with a passion for plants and is a charming one man play which has entranced sell-out audiences all around the country over the last two years.
An acute and sometimes hilarious observation of relationships between the classes in a simpler age, Old Herbaceous is sprinkled with witticisms and epithets. The evening blossoms into tender humour, much in the traditionally understated English style of the early 20th century.
As Old Herbaceous, renowned actor Giles Shenton truly lives the part of the legendary Head Gardener, Herbert Pinnegar, inviting you to feel included in a private chat from a bygone, comforting age. Keeping you engrossed, amused and emotionally engaged from start to finish, Old Herbaceous will leave you with a feeling that, perhaps, all's right with the world.
Miserden is also hosting Jonathan Richardson's Pop Up Restaurant on Saturday 14th, so to finish the evening why not also book a table by clicking here.
For more information, or to book your place, please follow the link below: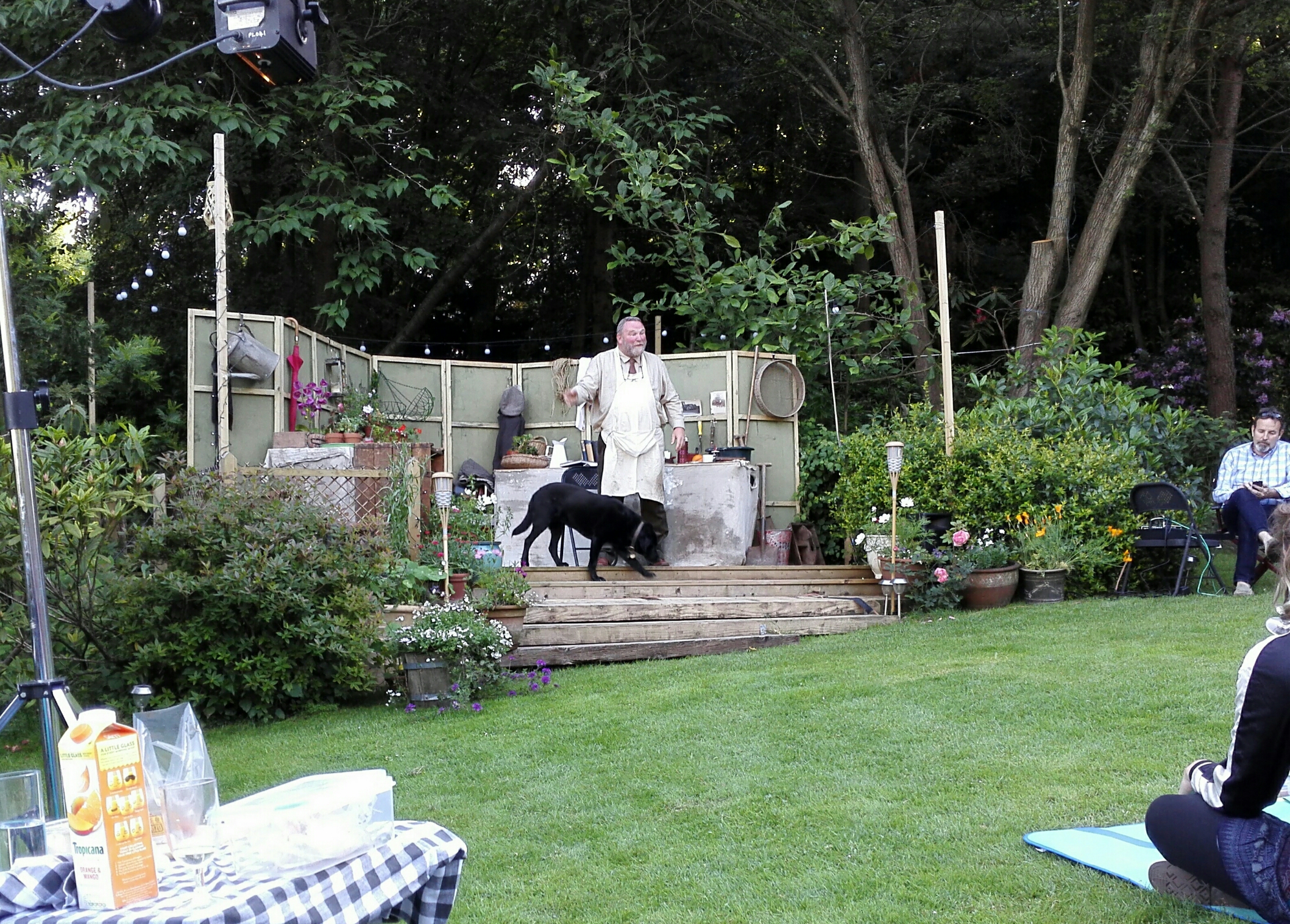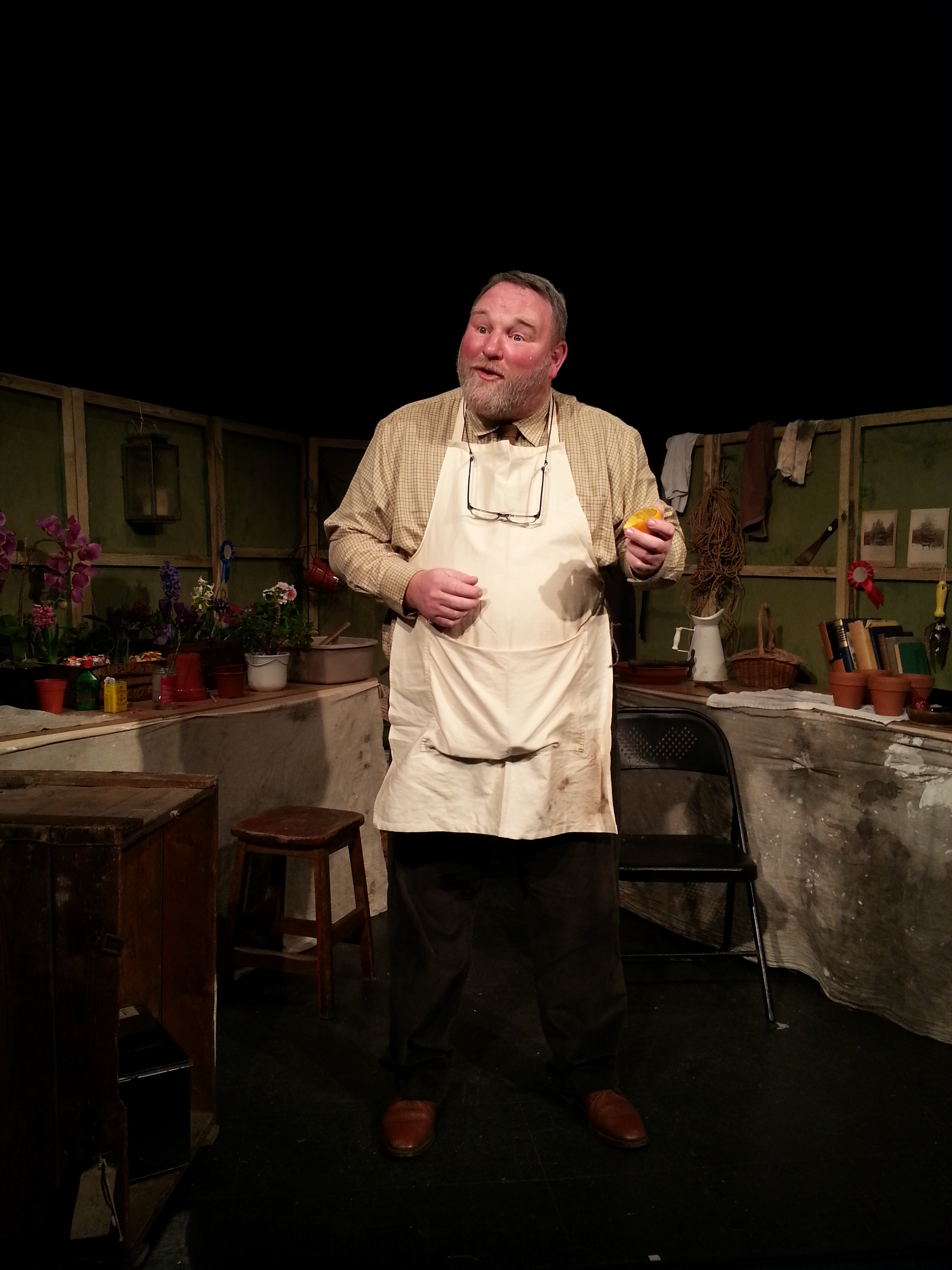 Edinburgh Festival Fringe 2016
Royal Horticultural Society Arts Festival 2016
National Gardening Week 2018
Festival of Gardens North Wales 2018
Evesham Festival of Words 2018
"This lovingly created production is a joy to watch. Sad at times, it unexpectedly twists into a quiet love story of sorts. A delightful tale, beautifully told, Old Herbaceous is a treat to watch and not just for garden lovers." The Reviews Hub
"Wonderful production....Downton Abbey with gardening tips" Surrey Advertiser
"Not to be missed" BBC Radio
"What exactly was the factor that kept the audience riveted to Giles Shenton's performance? He draws us into his world from his first entrance...and we are held entranced from start to finish....it is a nostalgic, quietly satisfying evening spent with someone who creates an instant rapport with the audience, drawing us into his world and making the characters in it so real you feel you have known them forever." Edinburgh Fringe Review
We are excited to announce Open Air Theatre is coming back to Miserden this summer! We have 3 fantastic productions in the calendar, all taking place in the beautiful setting of The Garden at Miserden.
To view details about the other performances 'The Comedy of Errors' (June) and 'Much Ado About Nothing' (August) Click Here
Saturday 13th July 2019 – 6pm (gates open from 5pm)

'Three Men in a Boat'
Kick In The Head Productions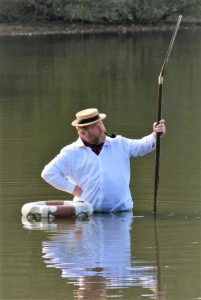 Produced by Kick In The Head
Written by Jerome K. Jerome
Adapted for the stage by Simon Downing & Giles Shenton
Directed by Simon Downing
Music by Andrew D Brewis
After the hugely successful tour of Old Herbaceous, Kick In The Head Productions is back with a rip roaring barrel of fun, Three Men in a Boat, with Giles Shenton (Old Herbaceous himself!) playing the part of Jerome K Jerome.
Join Jerome as he recounts the hilarious story of his boating holiday along the magnificent River Thames with his two companions and Montmorency the dog. Come and join in the fun as Giles Shenton expertly takes the helm and pilots you through the ridiculous tale of men behaving badly while messing about in boats!
"There are a few seriously funny books that remain great for all time. Three Men in a Boat is one of these" The Guardian
"Timeless appeal" The Independent
"Pitch-perfect comedy about, well, three men in a boat" The Telegraph
Giles Shenton "creates an instant rapport with the audience, drawing us into his world and making the characters in it so real we feel you have known them forever. " Edinburgh Fringe Review
"Skilfully distilled from Jerome K. Jerome's comic masterpiece into 95 minutes of pure delight. To those who wondered if the same team could live up to the earlier success of Old Herbaceous, the answer was an emphatic yes. A master class in confidence, stagecraft and delivery." Opening Night Review
"The nearest thing to "audio slapstick" I've ever heard, culminating in the sublime comedy of opening a tin, when you've forgotten the tin opener. It is not often that you come out of a theatrical performance feeling like you've been sharing happy and hilarious times, safe from a cruel world & wrapped in a warm blanket." Vera Fletcher Review www.kickinthehead.co.uk
Click the button below to buy tickets for Three Men in a Boat. Being outdoors, please bring your own seating (blankets, camping chairs, etc) and dress for the weather!
Tickets £20