7pm 9th, 10th & 11th June 2021
Drama Students from the University of Gloucestershire present :

Every summer, students from the Drama degree course at The University of Gloucestershire perform a play by Shakespeare in the open air, in the Gloucestershire countryside. This year, we are lucky enough to be performing in the breathtaking, Jacobean Garden at Miserden, which was constructed only twenty years after the first performance of Twelfth Night in 1601. The mulberry tree in the garden is the same age as Shakespeare's play too! We aim to fill this glorious garden with music and laughter and sumptuous costumes, so come and join us for heady summer's evening of comedy that will move you!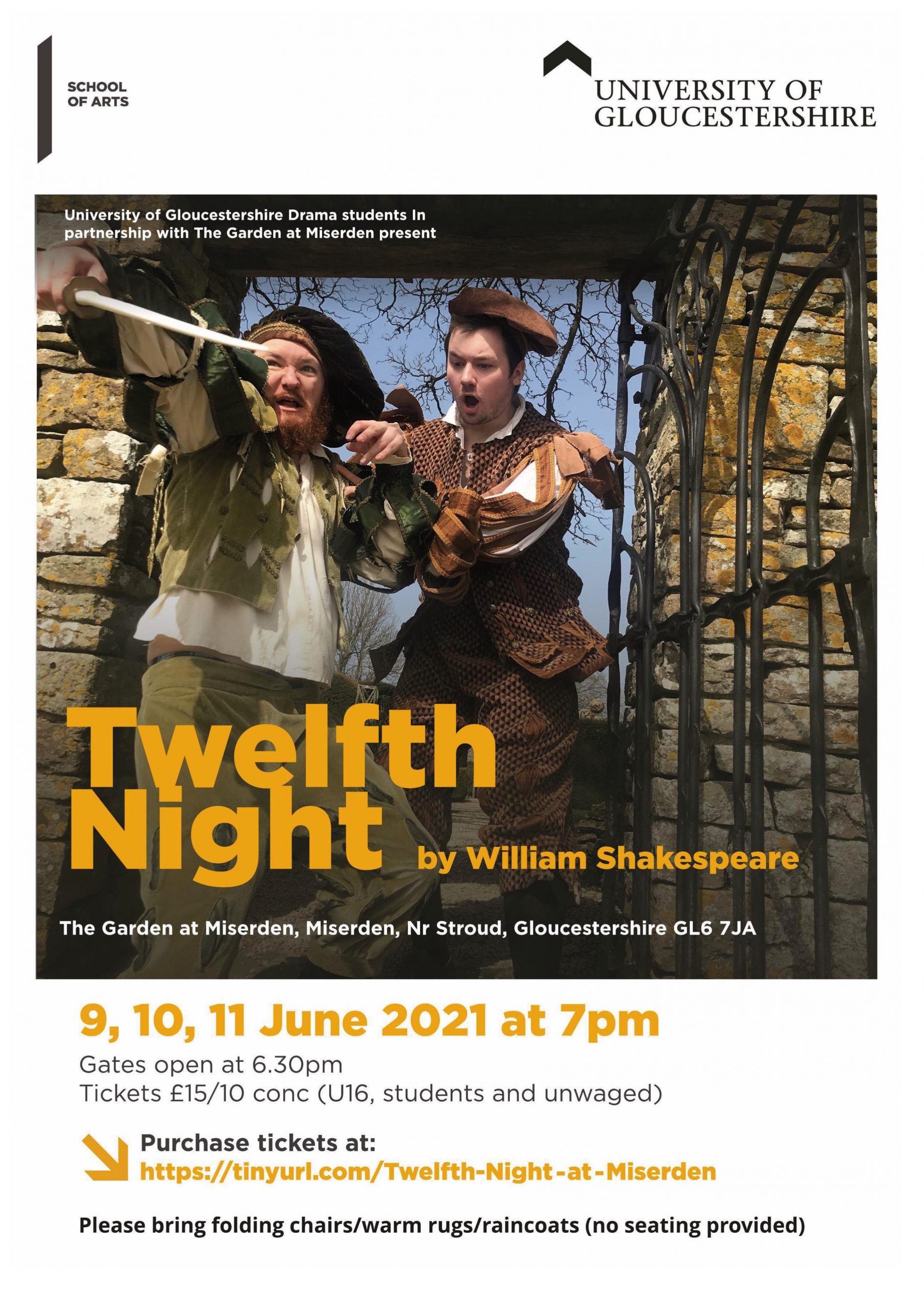 Twelfth Night is a play that takes place in a stunning garden just like this, where almost every character has moments of madness in a passionate quest for love and for lost love. It is a romantic story and a farce, including one of the funniest practical jokes ever seen on stage!
'Why, this is very midsummer madness!'
NB: Make sure to bring your own portable chair, rugs, warm and wet weather clothing!
Gates open from 6.30pm.  Performance starts at 7pm.
The garden loos will be open for the audience.
Tickets:  £15/£10.00 (conc. U16s, students and unwaged)
All visitors are required to follow Government guidelines on social distancing.
If you experience COVID-19 symptoms or have had contact with a person with COVID-19 in the last 14 days, please stay at home.
Unfortunately, dogs are not allowed in to the garden.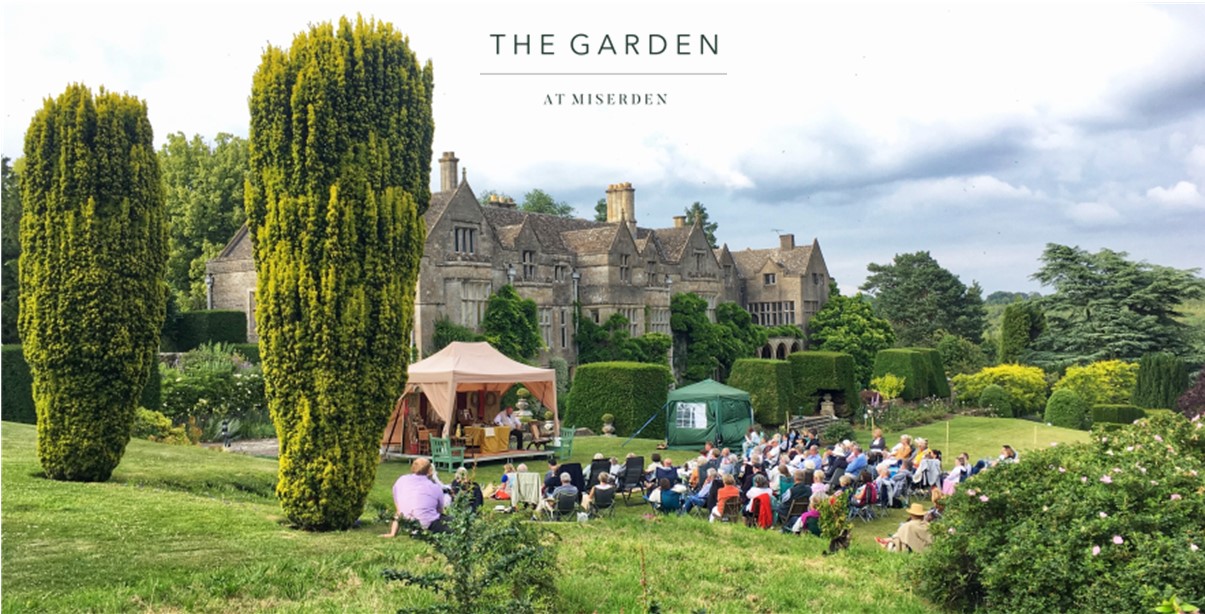 NHS TEST AND TRACE
Please note we are taking contact details from customers in line with the Government's recovery strategy to minimise the transmission of COVID-19. We are required to keep these details for 21 days. If asked we will provide these details to NHS Test and Trace, who will then be able to identify people who have come into contact with someone who has tested positive for COVID-19 and ask them to take the necessary precautions.
Please be reassured that your information will be stored securely and will not be shared with anyone else.