We are delighted to announce a schedule of workshops taking place in The Peach House, a beautiful glass structure offering an unrivalled natural light workspace positioned alongside The Glasshouse Café. We have carefully selected local artisan craftsmen and women to run workshops including; Wood Carving and Forest Bathing, Jewellery Making, Floristry, Foraging and Cookery with more being added throughout the season. The overriding theme that brings the courses together is the woodland with most of the materials or inspiration being sourced across the estate.
The Miserden estate has long been known for its arts and crafts connections. Since the 1600's Carpenters, Blacksmiths and Stone Masons have all worked within the village and estate - benefiting from the natural surroundings of the woodland and a tranquil nurturing backdrop.
We hope to enable people to get closer and enjoy a greater understanding of what is surrounding them and that Miserden offers 'more than just a walk'. Since 1086 a 'Great Wood' was recorded as dominating the landscape in Miserden. The woodland has been nurtured and cultivated over many years and many generations and we proudly focus the theme of the estate on this.
Our workshops can be attended as a one off, to be enjoyed alone or with a group of friends or family. Please visit our website to find out more and book your session.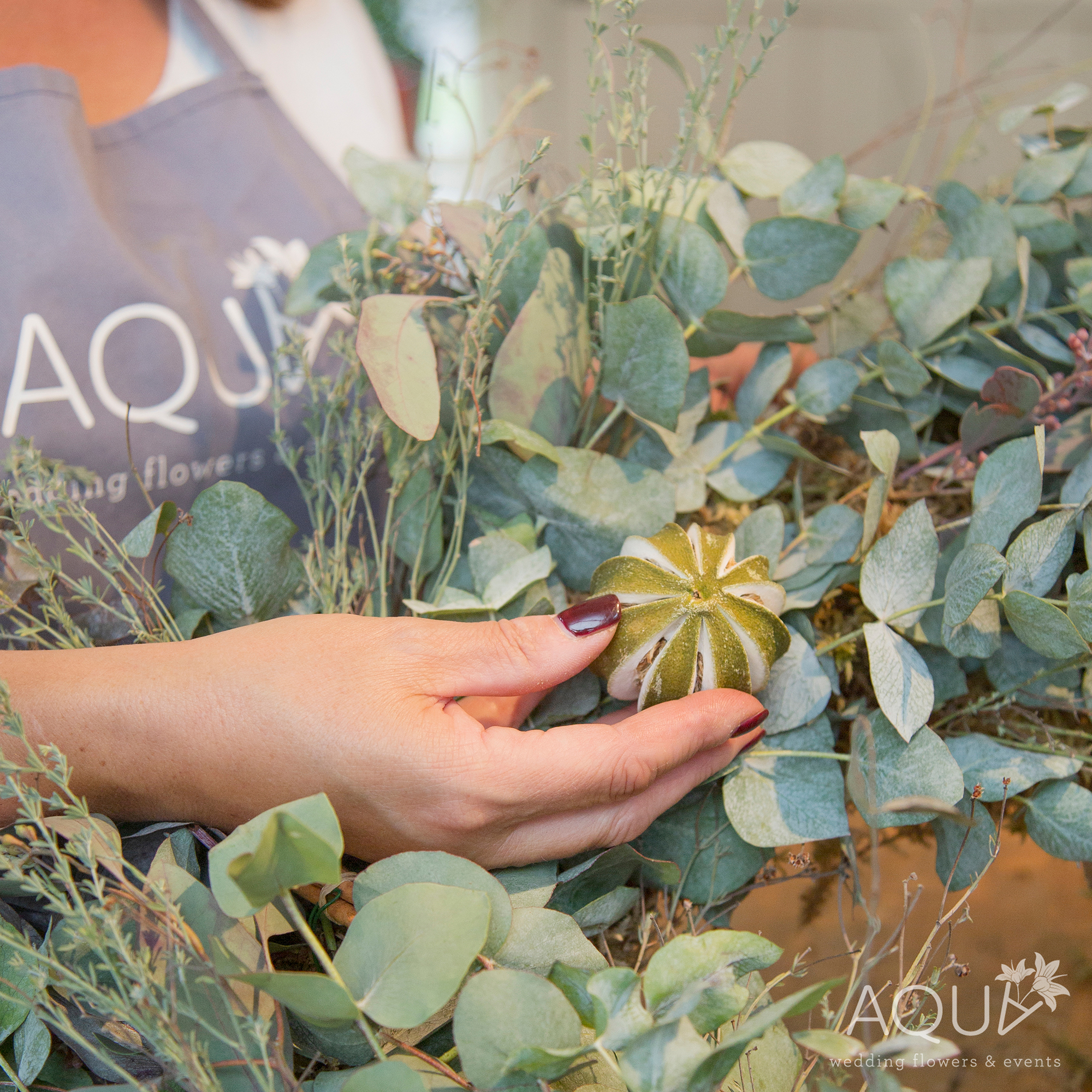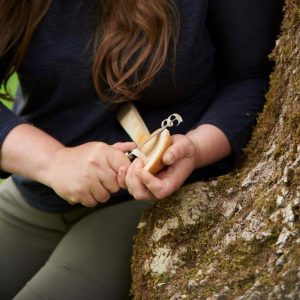 Spoon Carving: An introduction to Green Woodwork Carving
We are delighted to have teamed up with Rosie Mockford to bring Spoon Carving workshops to Miserden. Rosie is a nurse and green woodworker and a member of the Heritage Crafts Association and the Association of Pole Lathe Turners & Green Woodworkers. Her passion is sharing the various benefits of nature through teaching green woodworking skills.
Using green wood (recently cut wood, which is easier to work with) from the estate, Rosie will teach safe and efficient techniques using nothing but hand tools - an axe, "Scandinavian grind" knife and a hooked knife. By learning this heritage skill, you will be able to make your very own spatula or Swedish style butter knife in just a few hours and if you wish to progress rather than finesse, make a spoon too. There is nothing much more satisfying than creating something special you can enjoy using each day. You will also have the techniques needed to practise this enjoyable skill at home.
Book Your Place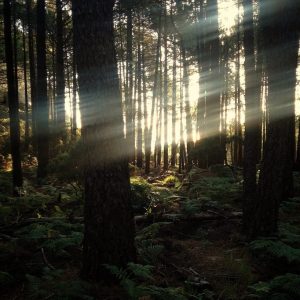 Forest Bathing
Fear not, you keep your clothes on and don't go near the lake! Forest Bathing is the ultimate meditation and wellbeing in nature experience. Led by Rosie Mockford, who will guide you through the process of slowing down to enable you to explore your beautiful surroundings and embrace your natural inner world. Forest Bathing has been hugely important in Rosie's life and having grown up in the Cotswolds she feels connected to the landscape here at Miserden
You will make your way to a beautiful, private woodland clearing where we will take time to slow down and tune into the outer world. The process will boost your health and wellbeing by tuning into your senses, breath and exploring the landscape. N.B part of this experience will include a walk through the countryside. Please ensure you are wearing sturdy footwear and appropriate clothing.
Book Your Place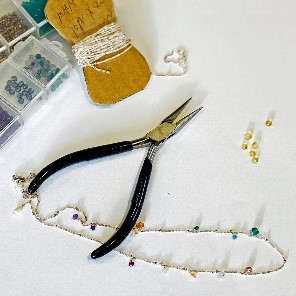 Jewellery Workshop
Join Stina Richardson from Viola Blu to create a unique sterling silver necklace, which you can wear with pride knowing you designed and made it yourself. This fun and friendly workshop is an ideal beginners introduction to jewellery making. Stina works with gold, silver, pearls and semi precious stones to create delicate nature-inspired necklaces, bracelets and earrings whose elegant simplicity have become her signature look.
Jewellery making at Miserden seems an ideal connection as Stina has always had a deep affection for nature and finds it a constant inspiration for her jewellery. "I see nature as the ultimate designer," says Stina. "I try to reflect that beauty in my work. Every design is like a poem, a visual ode to the rain, flowers, or bird song."
All materials provided
Book Your Place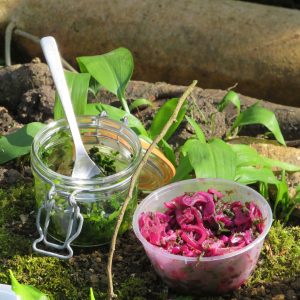 Foraging & Cookery Workshop
Join the Cotswold Cookery School and expert Cotswold forager Rob Gould to discover the culinary delights hidden within the Miserden woodland. You will head off to explore just one small corner of the estate together identifying and selecting culinary delights hidden beneath the woodland canopy. As this is the first Miserden foraging course, it will be an exciting adventure for everyone. Rob is expecting to be coming across some of the usual suspects like Hogweed, Stinky Bob (Geranium Robertianum) and Nettles, plus lesser well known finds like Sweet Woodruff, Sorrel, Wood Avens.
If joining Rob for an autumn forage through the grounds of Miserden sounds more like your thing, there will be much to look out for. Amongst other things ending up in the foraging basket, he would hope to find Sloes and Blackberries, maybe some Hazelnuts, Feral and Crab apples, alongside Hogweed seeds and other delicious autumn flavours.
After your foraging adventure you will be welcomed back to The Peach House where you be served a prepared foraged meal by the Cotswold Cookery team. After lunch you will learn how to create a delicious feast from your foraged finds to take home.
Book Your Place
Discover Miserden
---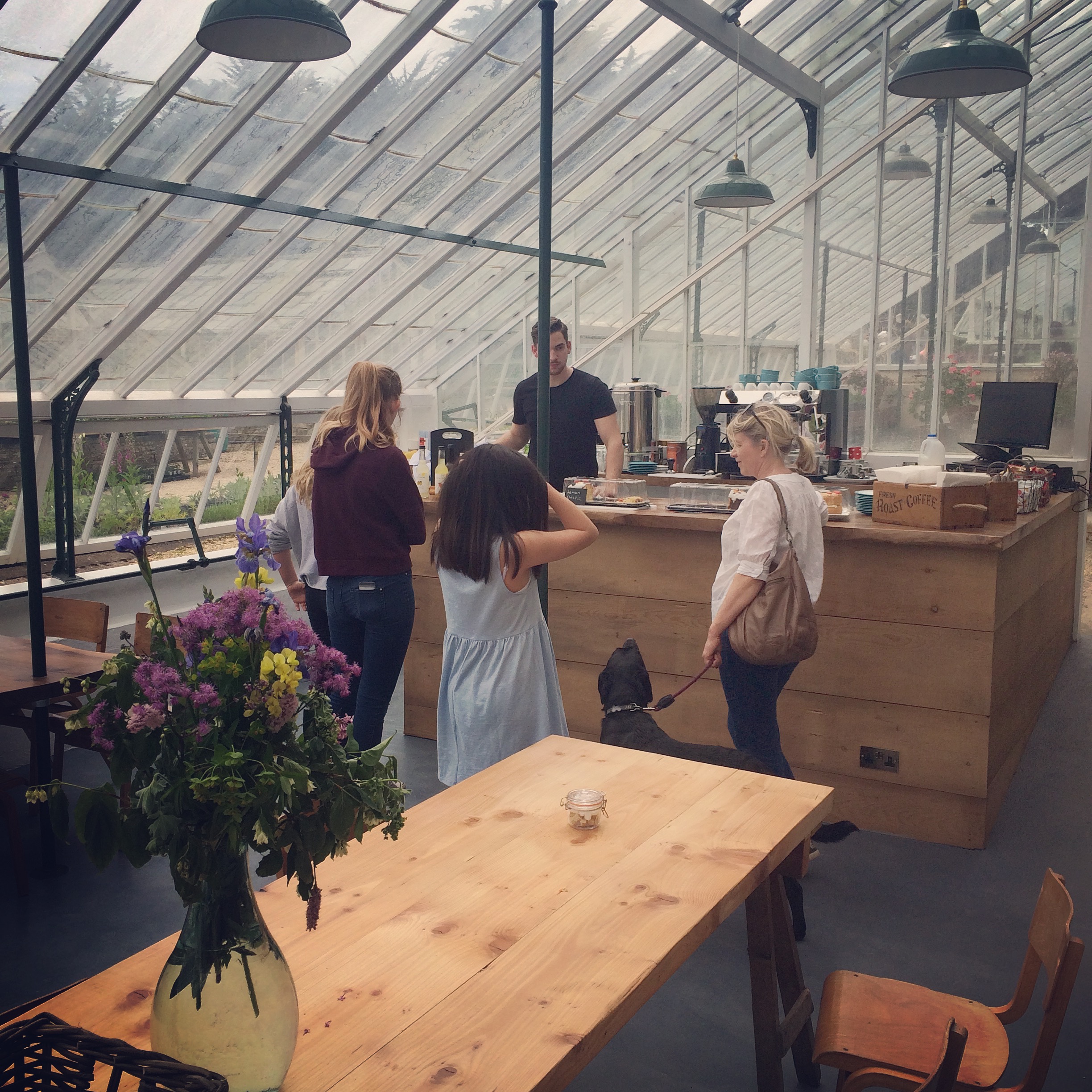 The Glasshouse Café - Coming Soon
We're delighted to be re-opening our Glasshouse Café, for refuelling walkers and garden visitors. Our Pop up restaurants will also be returning. Dogs welcome.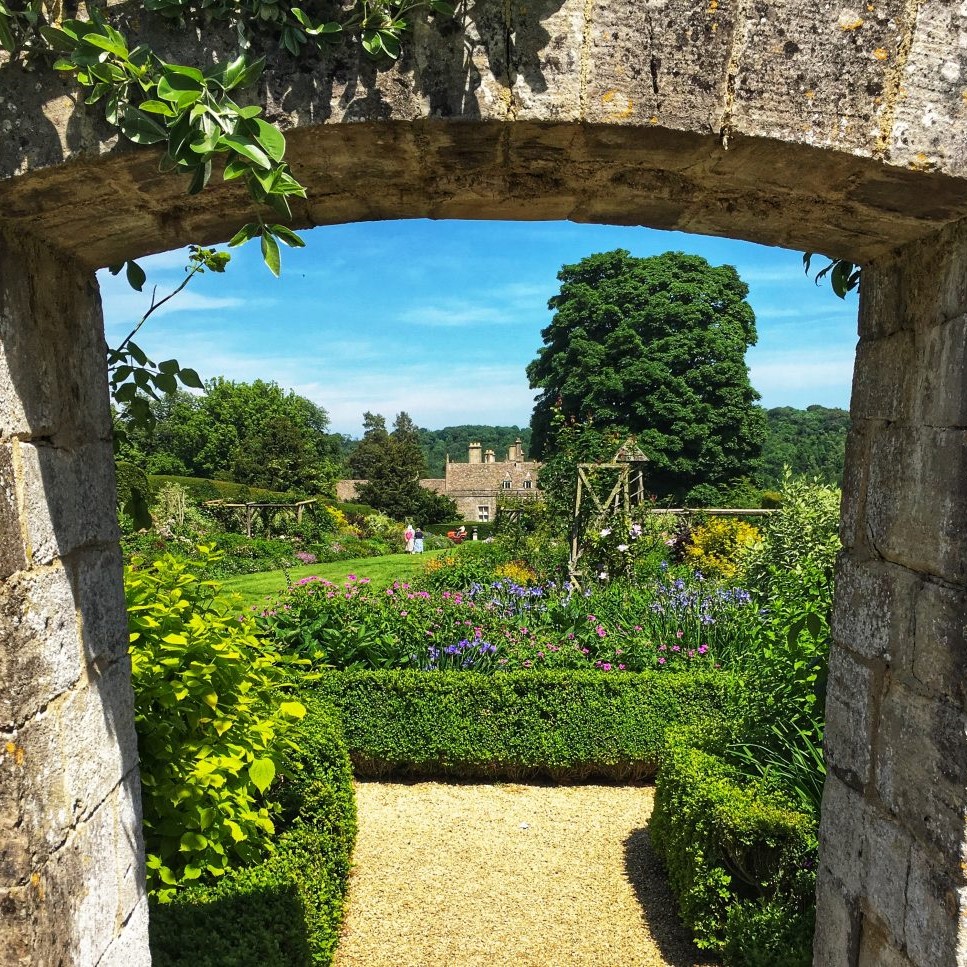 Garden
Visit our lovely, timeless 17th century garden with spectacular views over a deer park and rolling Cotswold hills and a wonderful sense of peace and tranquillity.