Afternoon Teas at Miserden
---
Afternoon tea – the ultimate English treat - but at Miserden we are taking Afternoon Tea to a whole new level. To coincide with the relaunch of The Glasshouse Café we will be taking exclusive bookings for afternoon tea within the Walled Garden and peaceful woodland at Miserden.
Afternoon tea will include dainty sandwiches, sausage rolls – made with locally sourced pork and savoury pastries. Delightfully light homemade scones served with traditional clotted cream and jam; colourful macaroons, the English classic mini Victoria Sandwich plus seasonal treats unique to the Miserden experience. You can choose from a selection of tea, presented on a unique afternoon tea table, carved from wood from the Miserden woodland.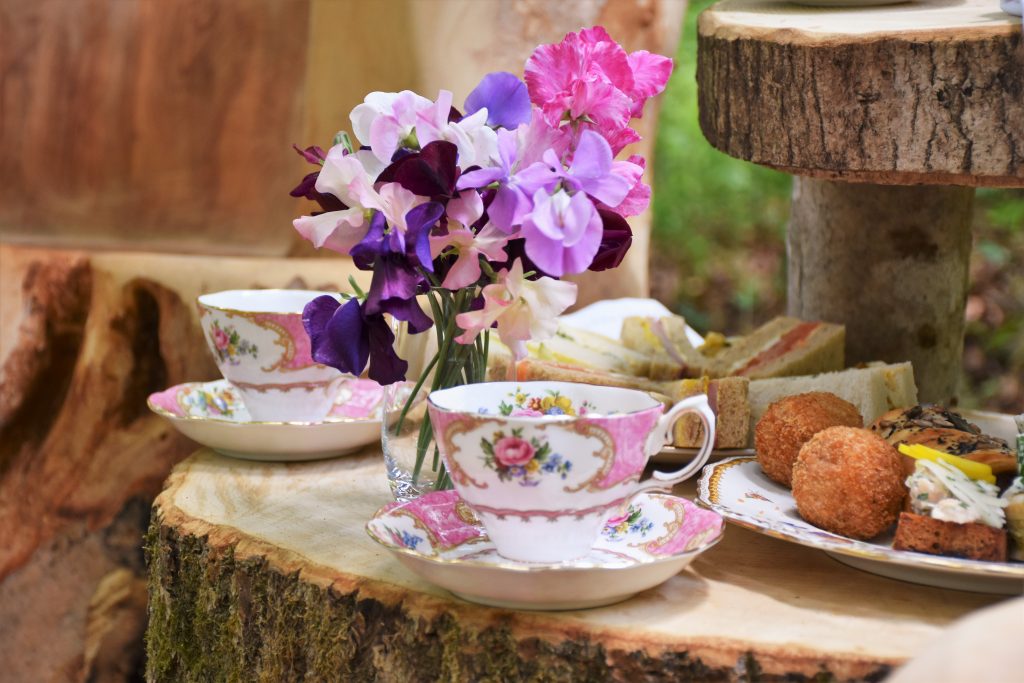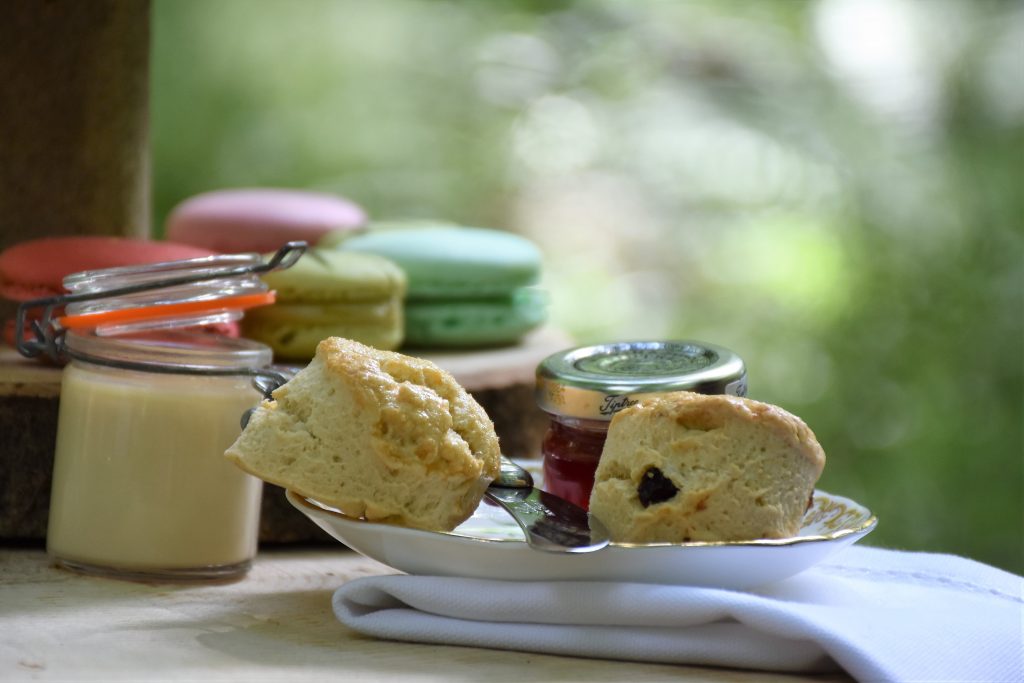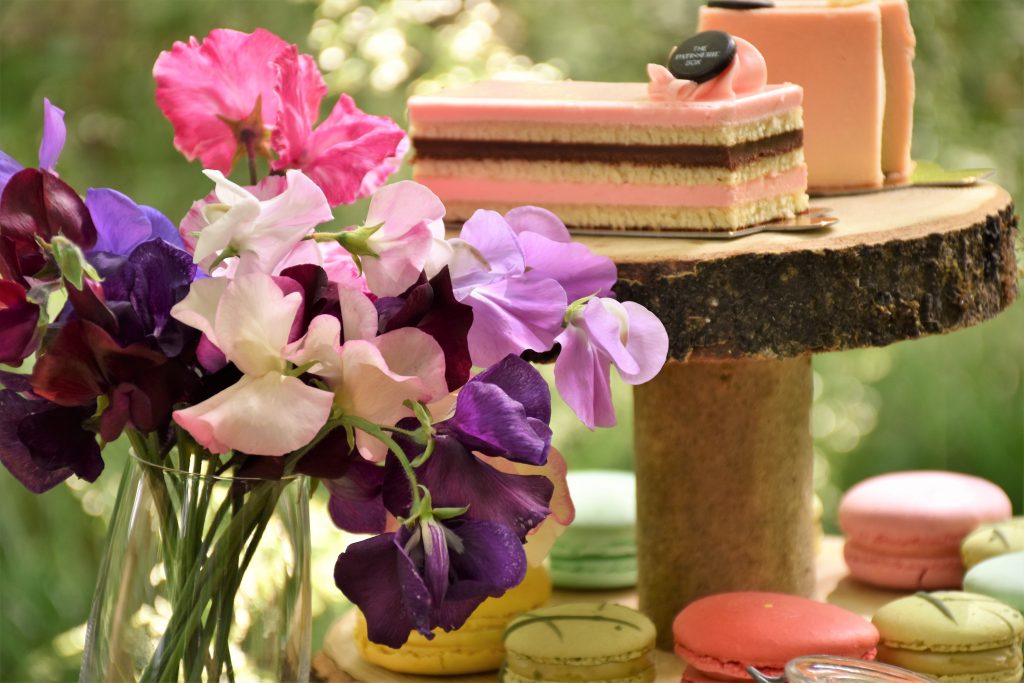 The Miserden Walled Garden Afternoon Tea experience…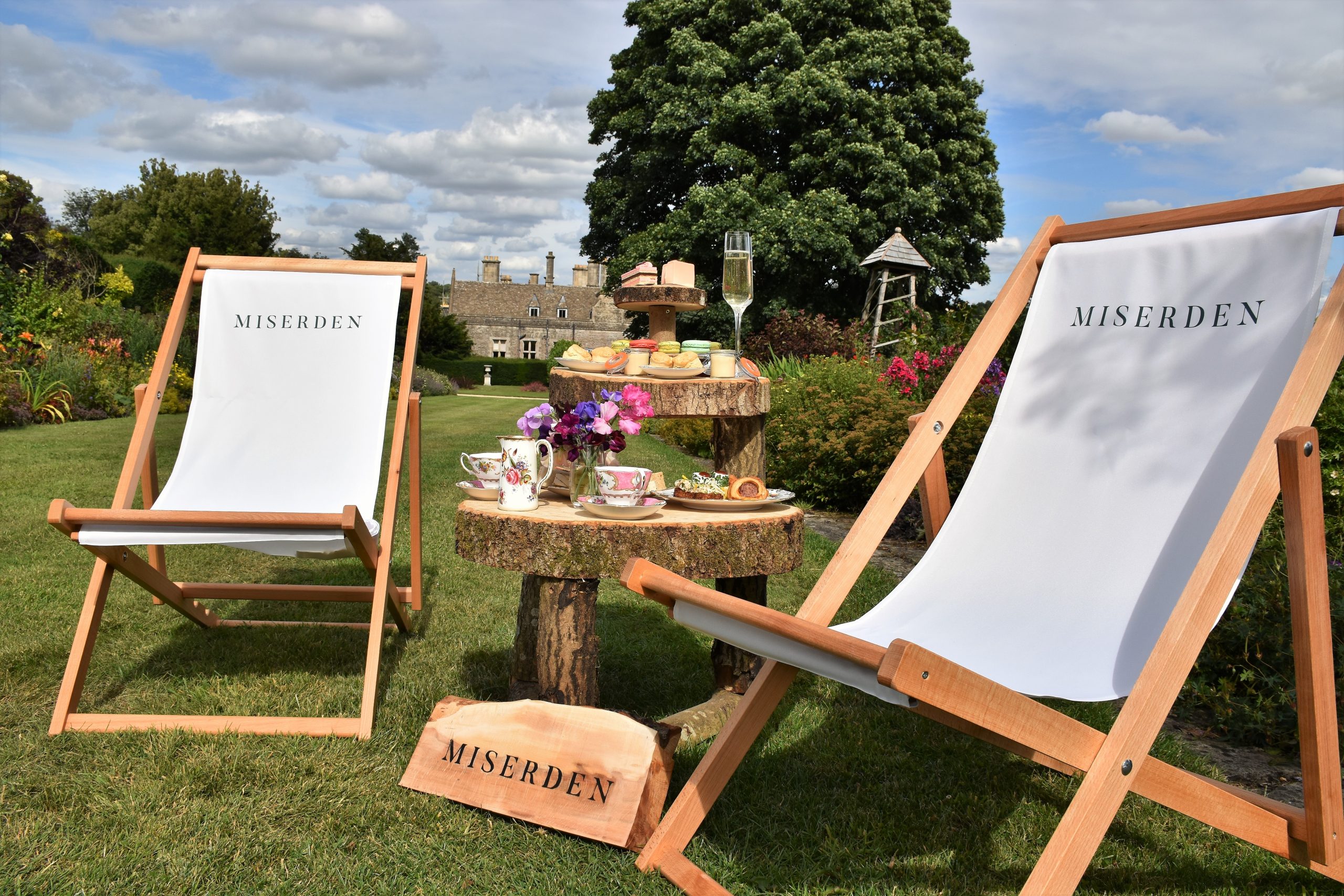 Your afternoon tea will be served in the beautiful setting of the walled garden. The 17th century Miserden walled garden offers a unique, peaceful and tranquil experience, with magnificent mixed borders and a wide range of roses, clematis, shrubs and herbaceous plants providing colour from spring to autumn. To indulge in such a quintessential English delight amongst the atmosphere of the Miserden walled garden is an unforgettable treat.
Miserden Walled Garden Afternoon Tea - £55 per person. Upgrade to add prosecco for £15 per person
We are looking forward to offering these again in the summer of 2023!
---
We have of course booked the sunshine for each of these dates. If this doesn't for some reason go to plan, we will phone you on the Wednesday before your booking if rain is forecast. We can still offer you the option of your afternoon tea under our delightful canopy, meaning you can still enjoy your experience and explore the garden. However, if at this point you would prefer to cancel we will of course accept your cancellation.
For enquiries about other dates please contact us at hello@miserden.org
---
The Miserden Woodland Tea experience…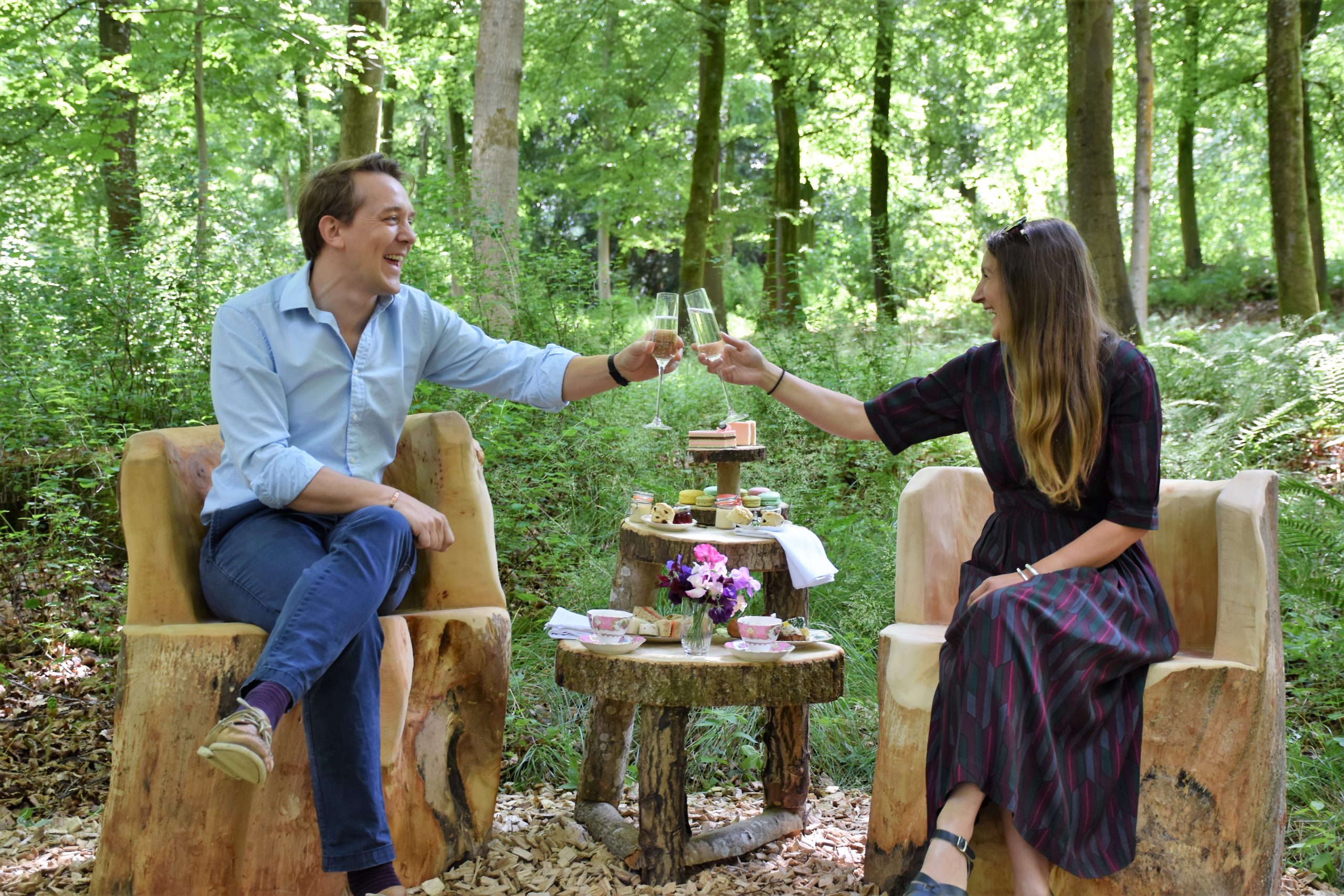 Coming Soon
Tucked away in a private corner, the Miserden Woodland Afternoon Tea is the ultimate unexpected delight - a delicious afternoon tea served under the canopy of the woodland. Your host will meet and guide you to your woodland sanctuary, with a fern covered carpet and great trees stretching overhead here you can relax and indulge in the ultimate Afternoon Tea experience.
Discover Miserden
---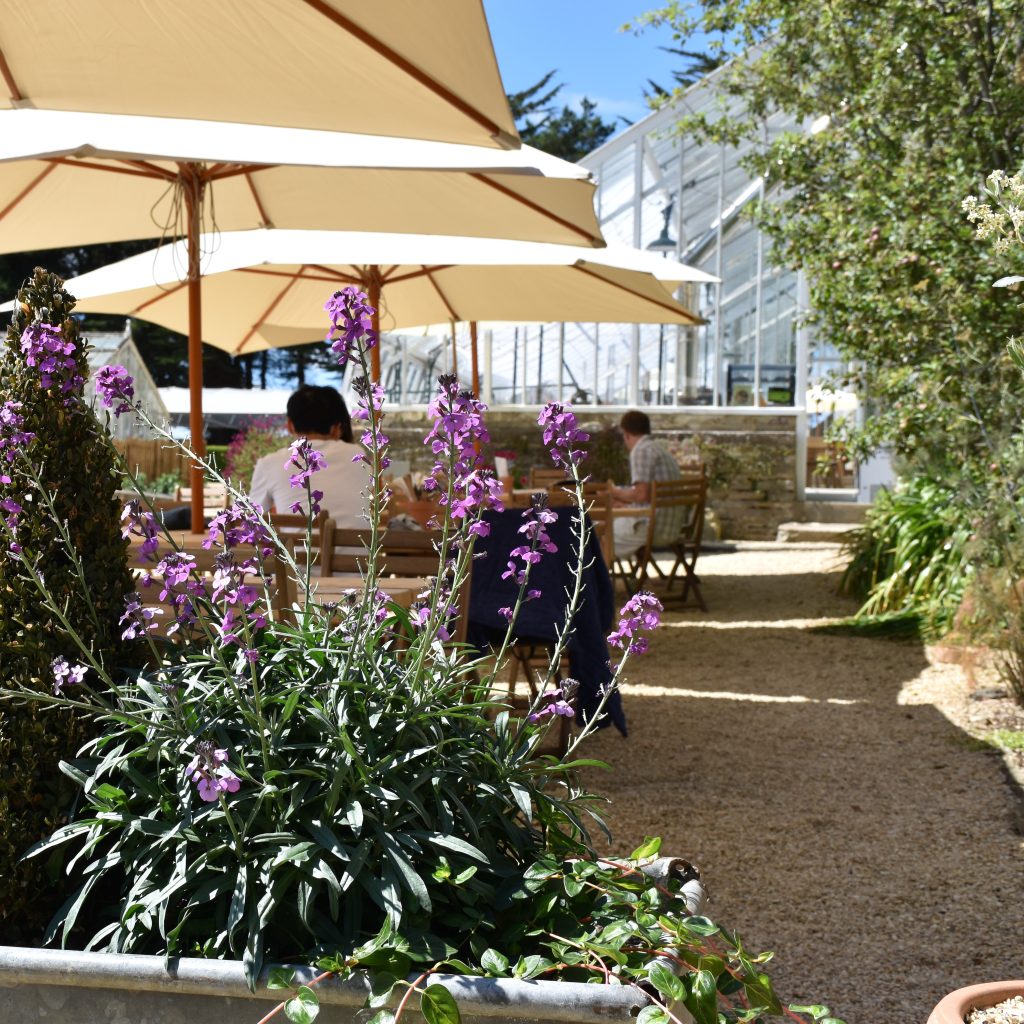 We're delighted to be re-opening our Glasshouse Café, for refuelling walkers and garden visitors. Our Pop up restaurants will also be returning. Dogs welcome.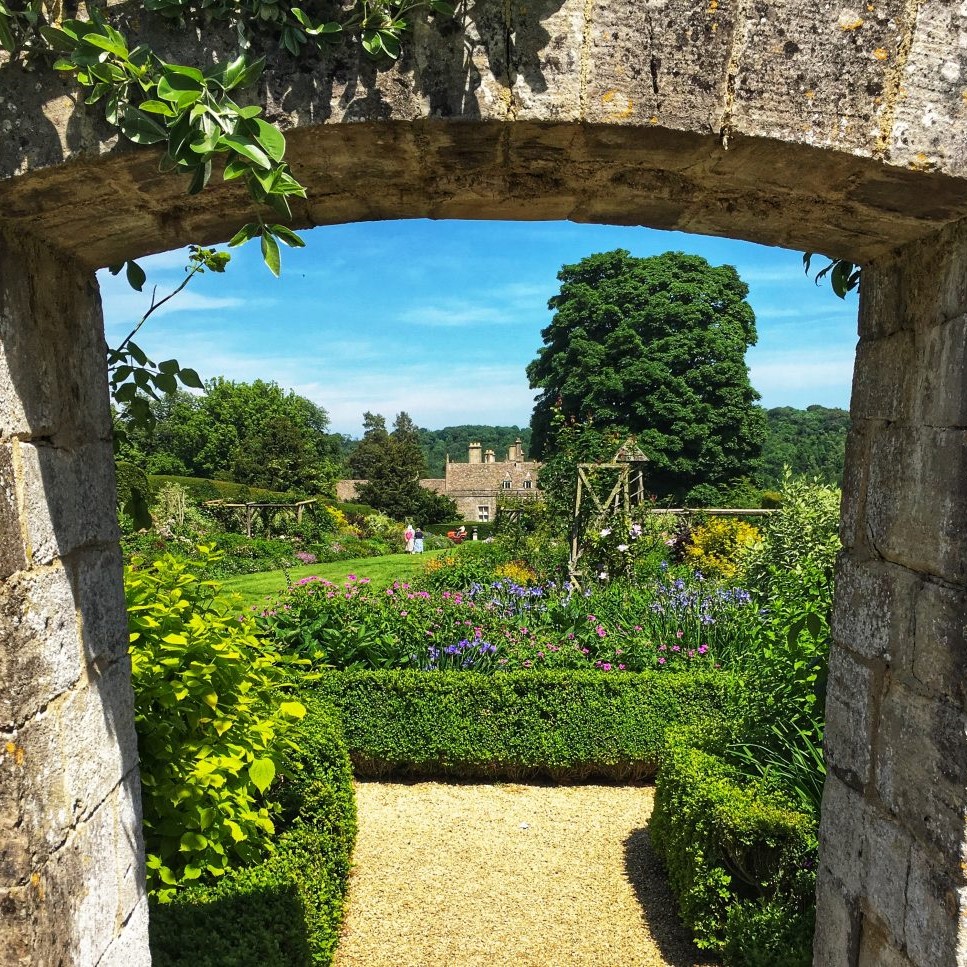 Visit our lovely, timeless 17th century garden with spectacular views over a deer park and rolling Cotswold hills and a wonderful sense of peace and tranquillity.
We have carefully selected local artisan craftsmen and women to run workshops at our renovated Peach House within the Miserden Gardens, proudly focused on our woodland theme and tranquil nurturing backdrop.