Supper Club
We are now hosting the Camp Kitchen in our Glasshouse cafe on the 25th and 26th of August where we hope to see you for a delicious meal prepared by Sarah and Rory Baxter
What is it all about?
We are opening The Garden Café as a Pop Up Restaurant! Our inspiration was to team up with top quality local chefs to offer something totally different in the unique environment of The Garden Cafe at Miserden greenhouses. We are pleased to announce the latest set of chefs who will be cooking up culinary delights in our popup restaurant. Book your table now to avoid disappointment!
Who are Camp Kitchen?
Sarah & Rory Baxter
On the 25th and 26th of August, The Camp Kitchen will be returning to use our café building to serve fusion dishes from many cuisines around the globe, bringing together a colourful mix of traditional foods with their own signature combinations that consistently deliver a balanced, rich and moreish treat prepared by an entrepreneurial couple based locally in a neighbouring village. With their combined experience in the culinary world and Michelin training, this promises to be a highlight to the year. The café sources drinks from a local supplier of Italian craft wines, When In Rome, and the setting creates the perfect atmosphere that has been so thoroughly enjoyed by previous customers to this pop- up restaurant.
Visit their website Here
Book Your Seats
The seating will be organised in a long- table style, with all guests being seated next to each other.
The wine list is sourced from local merchants Haynes, Hanson and Clark.
If you have any specific dietary requirements please let us know when you place your booking using the email address below: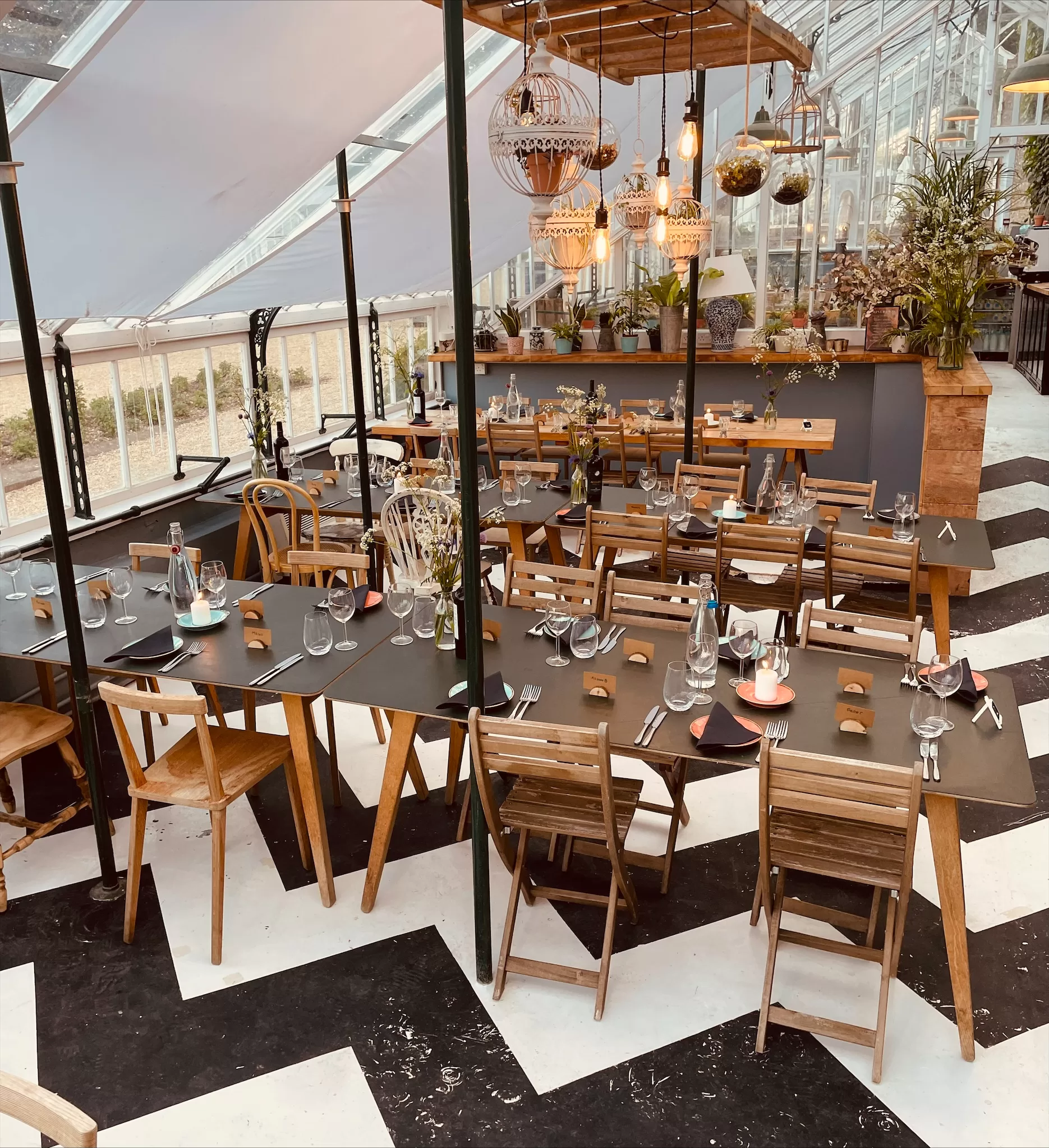 ---