PAINTING USING NATURAL PAINTS
---
Caroline Cattermull is a Cotswolds based artist, who has been honing her skills as a painter.  Initially working mostly in pencil, pen/ink and biro, her painting has developed enormously in the last few years.  Often using a Colour Values technique to create vibrant, lively paintings using abstract colour, she has been selling as quickly as she is producing!  When not drawing and painting, Caroline runs both 1-to-1 and group workshops, inspiring others to find their creativity.
All Caroline's workshops at Miserden use natural, plant-based paints.  The paints are 100% eco-friendly - you can even dispose of the leftovers on the compost.  Traditionally, painters have used oil paint and acrylics, hoping their colours will remain clear and vibrant for generations.  While that's all very well for the artworks, not so much for our environment.  The natural paints used in the workshops are made from pure, safe, natural pigments and ingredients of plant and mineral origin.  They contain no fossil fuel derived plastic, the manufacturing process is carbon neutral and no toxic waste is produced.
So, will the paintings made using these colours last for centuries to come?  That is still to be seen but if they don't, this is contemporary painting, and we can enjoy the art that evolves from the aging process of the paint!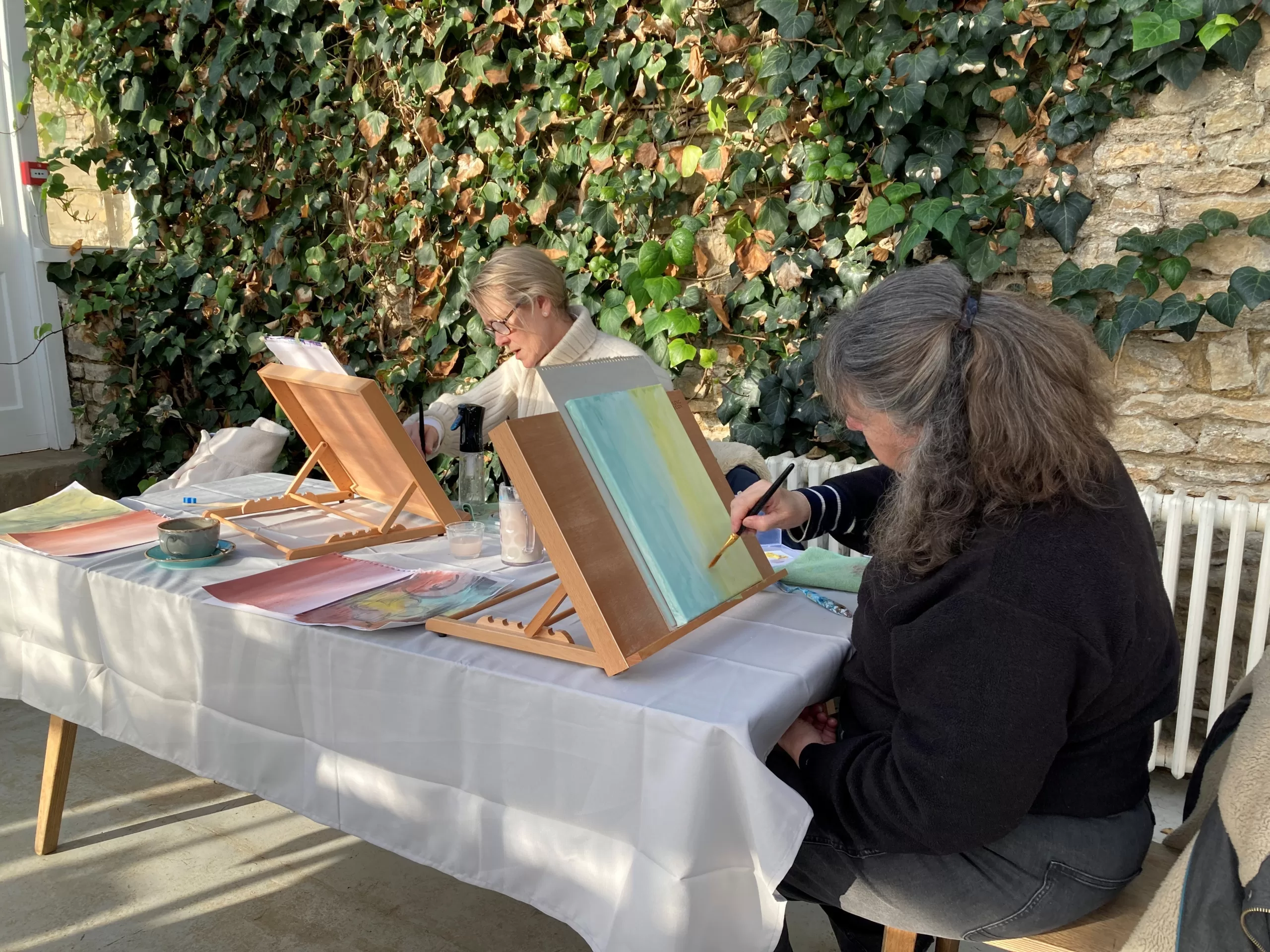 ---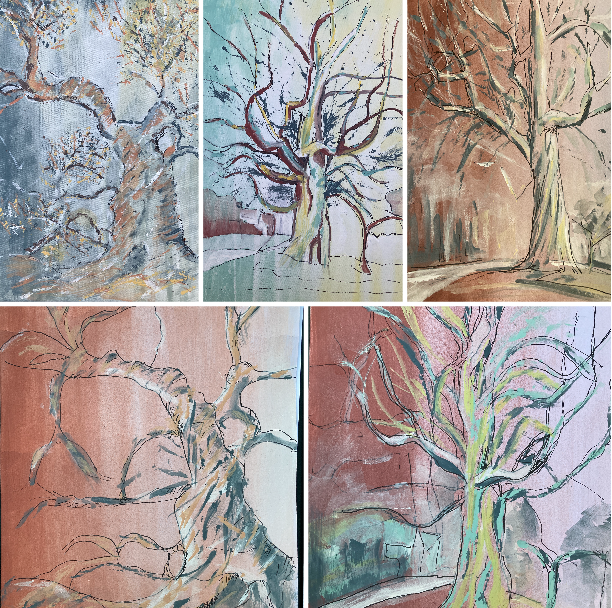 Course Details
PAINTING SPRING USING NATURAL PAINTS
This workshop is for people of all levels, including beginners
Saturday 13th May 2023
10.30am - 4.30pm
£75 per person
All materials and equipment provided.
Includes a tea/coffee and nibbles and free entry into the garden for that day.
The focus of this workshop will be using natural, plant-based paints to create paintings of Miserden in the spring.
During the morning we will look at some composition ideas and do some en plein aire (outside) sketching, weather permitting. If it's too wet or cold, we will stay inside in the warm to draw the view from the Peach House or draw a still life. In the afternoon, we will create a painting inspired by these morning sketches. It will be a fun-filled, inspiring day!
Lunch not included, please let us know if you wish to book lunch at the Glasshouse Café.
Discover Miserden
---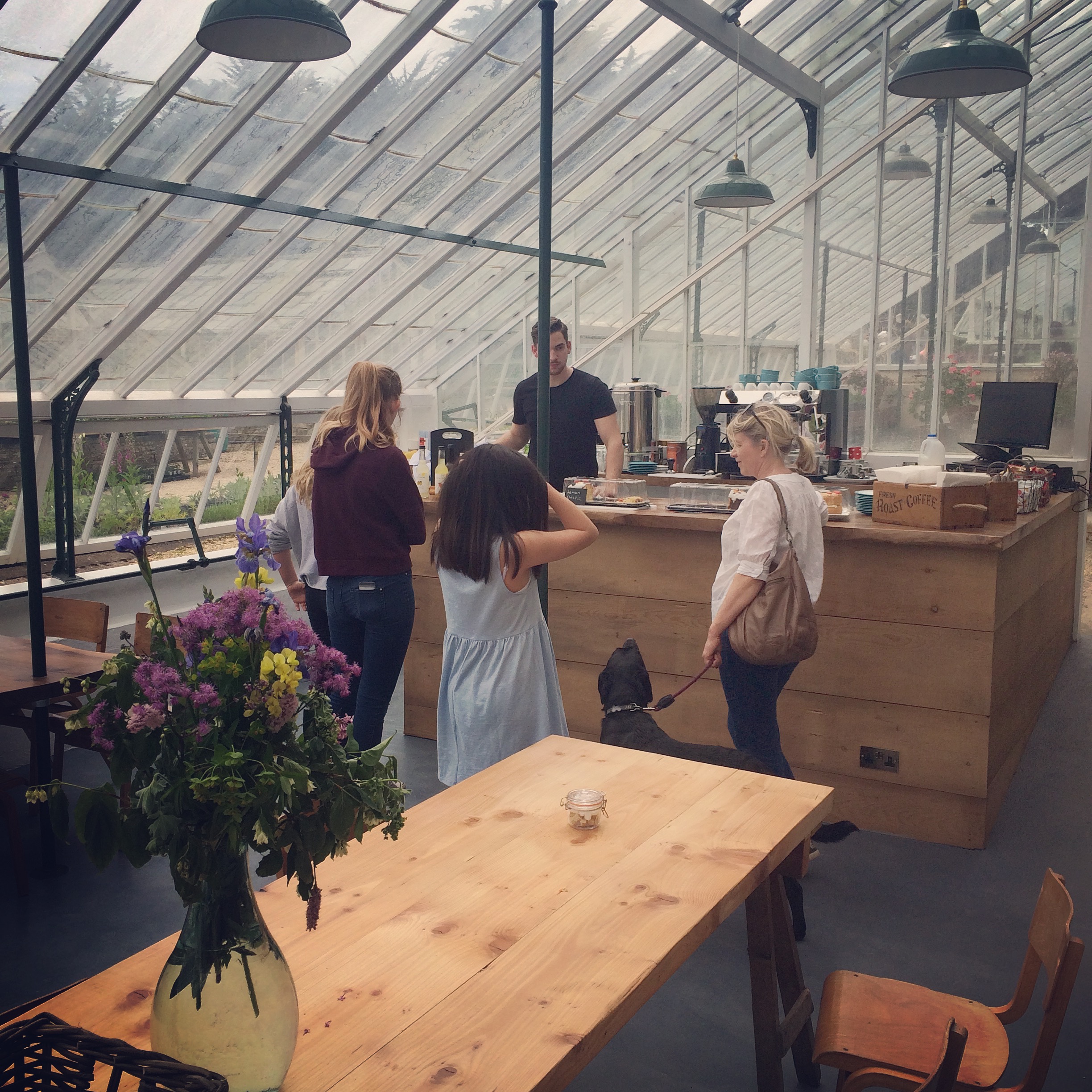 We're delighted to be re-opening our Glasshouse Café, for refuelling walkers and garden visitors. Our Pop up restaurants will also be returning. Dogs welcome.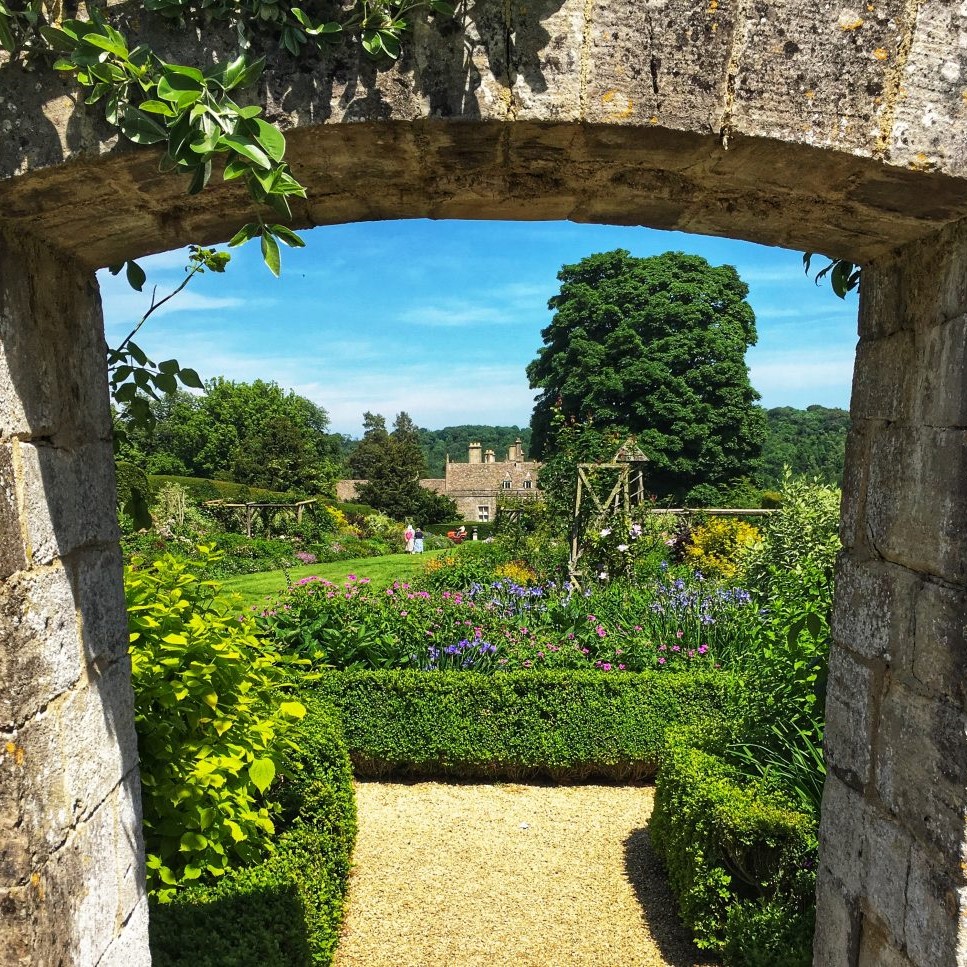 Visit our lovely, timeless 17th century garden with spectacular views over a deer park and rolling Cotswold hills and a wonderful sense of peace and tranquillity.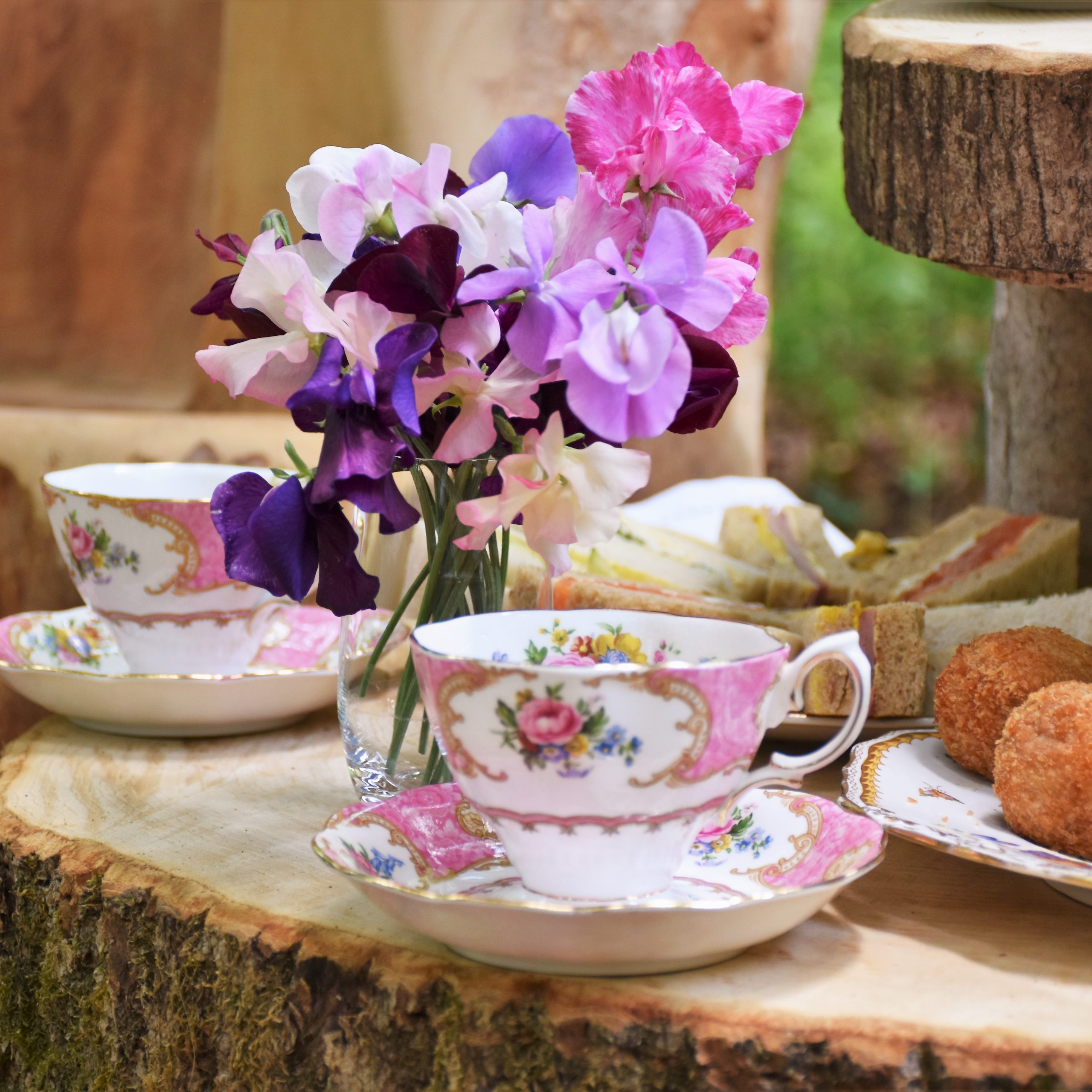 Brand new, the ultimate Cotswolds Afternoon Tea. Exclusive bookings will be taken for the Garden Afternoon Tea and the Woodland Afternoon Tea – a delightful English treat being taken to a whole new level.